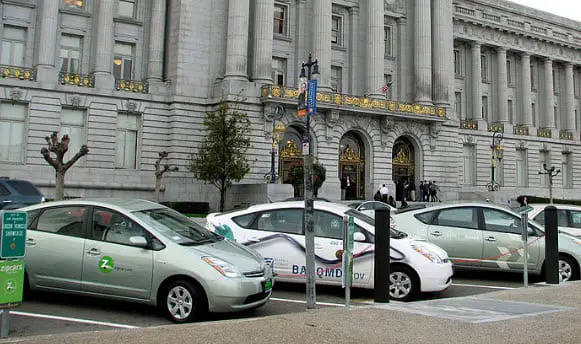 Electric vehicles posed for major expansion in near future
October 17, 2012

Electric vehicles will see exponential growth, according to Pike Research
A new study from Pike Research indicates that the number of charging stations for electric vehicles is set to grow exponentially around the world. The supply of equipment for electric vehicles is also expected to grow significantly over the next few years as electric vehicles become more popular with consumers looking to save money on fuel. The study notes that the U.S., China, Canada, Germany, France, Japan, and the United Kingdom are all "breakout" markets for electric vehicles and supplies. As such, these countries will play a pivotal role in the expansion of electric transportation.
11.4 million charging stations worldwide by 2020
According to the study, the number of electric charging stations around the world is expected to reach 11.4 million by 2020. This is largely due to the numerous government programs that countries have in place to help support the establishment of an infrastructure for electric vehicles. Pike Research notes that these programs have created strong incentives for energy companies and automakers to invest in the development of this infrastructure. More charging stations means that it will be easier for drivers of electric vehicles to keep their cars charged, thus alleviating some of the concerns these drivers have had in the past.
Electric vehicle supply equipment to see a boost
The availability of equipment for electric vehicles is also expected to see a boost within the coming years. Electric vehicle supply equipment (EVSE) refers to charging stations and technologies that are used on private property either at homes or businesses. As electric vehicles become more popular, the demand for these technologies is increasing, mainly for the sake of convenience. Pike Research expects the number of active EVSE's throughout the world will go from 200,000 in 2012 to more than 2.4 million in 2020.
Electric vehicles may be able to compete against hydrogen transportation
Electric vehicles are becoming a seriously attractive product to many consumers and Pike Research believes that the vehicles and their associated technologies will continue to grow in importance and availability. Pike Research expects that electric vehicles will still hold a strong presence in the worldwide market after hydrogen transportation has taken root. Attention must still be paid to infrastructure, however, if this is to become a reality.