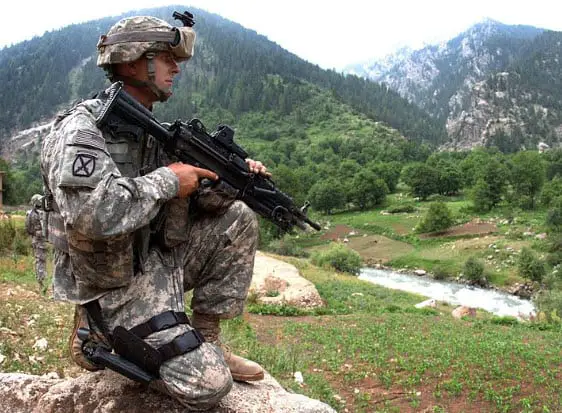 Army Net Zero initiative produces advances in sustainability
October 21, 2012
Army Net Zero program aims to make military bases energy independent
The U.S. military has become a powerful advocate for clean energy recently. Spurred by the interests of the Department of Defense, the U.S. Army has undertaken a variety of clean energy endeavors, the most expansive of which is the Army Net Zero initiative. This initiative was launched in April 2011 and has a goal to take the majority of the Army's bases around the world off the energy grids they have relied on for decades. This is to be done through the adoption of alternative energy, with a keen focus on solar, wind, and hydrogen power.
Army base proving the viability of clean energy
The Army's Garrison Grafenwoehr in Germany has become a bastion for the Army Net Zero initiative. This base has won several environmental rewards over the years because of its use of clean energy and environmentally friendly practices. In 2010, ahead of the official launch of the Army Net Zero initiative, Garrison Grafenwoehr was chosen to participate in the ambitious project. Since then, the Army base has been working to declare energy independence and reduce the amount of waste it produces.
Base continues aggressive adoption of clean energy systems
According to the most recent assessment of the Army base, waste produced by the base has been reduced by 60% since the beginning of the Army Net Zero program. The program had called for the base to reduce its waste production by 10% by 2015, so Garrison Grafenwoehr is well ahead of schedule. The base has also been aggressively adopting clean energy systems, such as those that run on hydrogen fuel, in an attempt to break away from its reliance on the German energy grid, which itself is becoming filled with clean power.
Progress made in Army Net Zero program could mean significant benefits for civilians in the future
The progress that Garrison Grafenwoehr has made in the Army Net Zero initiative bode well for the military's plans to adopt clean energy and environmentally friendly practices. The base's success could also have positive implications for clean energy for civilians as well. Throughout U.S. history, the technologies used and initiatives launched by the military have often found their way to the private sector, as is the case with cell phones and the Internet. As the Army continues to prove the viability of clean energy and sustainable living, the prospects for these two concepts becoming rampantly popular with consumers continues to grow exponentially.
*Image from Wikipedia