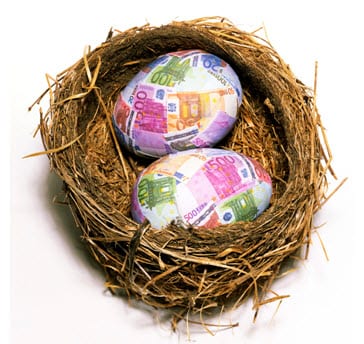 Alternative energy gains a powerful ally in the UK
August 5, 2012
Lloyds Banking Group prepares to invest heavily in alternative energy
The United Kingdom's Lloyds Banking Group, one of the world's most influential financial institutions, has taken a keen interest in alternative energy. The organization is poised to make a large investment in several alternative energy projects. These projects include offshore wind farms, solar energy farms, biomass and hydrogen-based projects. The banking group has also allocated funds to the establishment of a hydrogen fuel infrastructure in the UK as part of the government's Guarantees program.
$1.57 billion allocated to alternative energy projects
Lloyds is the latest multinational financial institution to announce its intentions of supporting alternative energy. The bank is prepared to invest a total of $1.57 billion in alternative energy projects over the coming years. A third of these funds will go to projects that are already taken root in the UK and elsewhere. The financial institution is looking to support 9 infrastructure projects and a total of 12 clean energy projects.
UK continues to make progress in its alternative energy goals
The United Kingdom has set ambitious energy goals for itself. The country aims to ensure that no less than 15% of all energy consumed by the UK comes from renewable sources by 2020. The government has identified infrastructure as one of the best ways to accomplish this goal, hoping that a comprehensive energy structure will make the transition away from fossil-fuels easier. The government's Guarantees program is poised to make the establishment of a clean energy infrastructure possible, as it will allocate approximately $50 billion to such projects.
Lloyds to release more information concerning investments in the coming months
Lloyds Banking Group will examine the alternative energy projects that are currently taking place in the country and determine which of these to support. Thus far, solar, wind and hydrogen fuel have garnered a significant portion of the financial institution's attention. The bank plans to release further information concerning the projects it is supporting when investment decisions have been made. Funds from Lloyds are expected to be issued at some point in 2013.
Related article(s) and resources:
For more alternative energy news headlines.
http://cleantechnica.com/2012/07/31/lloyds-bank-poised-to-make-more-than-500-million-in-clean-energy-investments/?utm_source=feedburner&utm_medium=feed&utm_campaign=Feed%3A+IM-cleantechnica+%28CleanTechnica%29