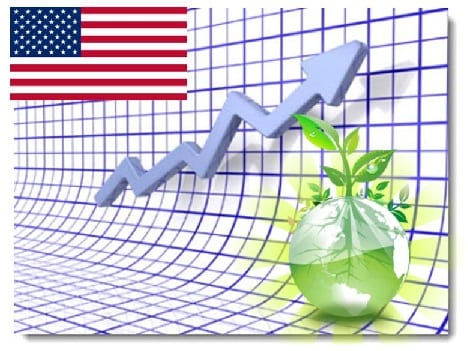 Alternative energy makes impressive progress in 2012
January 22, 2013

US report shows the growth of alternative energy in 2012
The Federal Energy Regulatory Commission of the U.S. has released the latest edition of its Energy Infrastructure Update report. The report highlights the state of renewable energy throughout the country, tracking the progress and growth of several forms of alternative energy. Throughout 2012, alternative energy has made major strides in the U.S., especially in the wind, natural gas, and solar sectors. The report from the Federal Energy Regulatory Commission helps shed some light on the growth of these forms of renewable power.
Nearly half of new energy installations in the US were alternative energy systems
According to the report, alternative energy sources accounted for approximately 49% of all new energy capacity installed throughout 2012. These various installed energy systems produced a combined total of 12,956 megawatts of clean power. More than 25% of this energy went online in December, 2012. The report notes that wind energy systems led this surge in clean power, accounting for 10,689 megawatts of generated energy.
Wind energy leads the charge with the help of the federal government
The report shows that solar energy accounted for some 1,476 megawatts of energy, with biomass and geothermal energy following behind. One of the reasons wind energy has been able to beat out the competition is because of the Production Tax Credit. This federal incentive has helped fund various wind energy projects throughout the country, both onshore and offshore. The Production Tax Credit was recently renewed for the remainder of 2013, so the wind energy sector is expected to see similar gains to what it had seen in 2012.
Promising growth may bring more support to renewable power
Throughout 2012, alternative energy accounted for 15.40% of all installed energy capacity in the U.S. The performance of alternative energy in 2012 may help alleviate some of the negative stigma that surrounds the sector. The Federal government has been slow to warm to the notion of alternative energy, but has been making a strong effort to break away from fossil-fuels in recent years. As such, the government has begun supporting alternative energy more aggressively.  The SUN DAY Campaign, a non-profit organization devoted to  the promotion of sustainable power, has praised the report from the Federal Energy Regulatory Commission, noting that it will help bolster the support of alternative energy into the future.