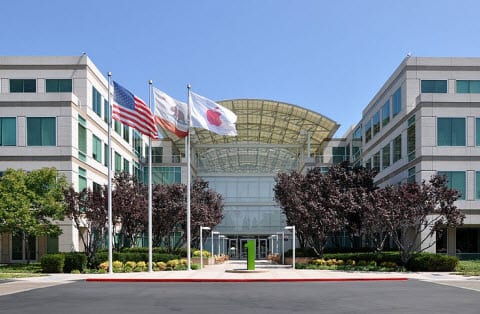 Apple to build expansive solar energy farm in North Carolina to power one of its largest data centers
November 26, 2011
Continuing its pursuance of alternative energy, technology giant Apple has announced that it will be building a large solar farm at its data center in Maiden, North Carolina.
The farm will span 171 acres and will provide the majority of the data center's power. The data center has long been powered by coal, a fact that has earned Apple a great deal of criticism over the years. The company's recent effort to adopt alternative energy, however, has redeemed some of the favor from its more environmentally-minded consumer base.
Data centers are notorious for their ravenous hunger for electricity. In the past, oil and coal were the only fuel sources capable of handling the massive energy demand. New alternative energy technologies have changed that, however, and Apple believes that solar will be able to placate the needs of the data center.
The project is scheduled to begin next year and the new energy system may be operation as soon as December of 2012.
Apple has already converted three other data centers around the world to run on renewable energy. The company has become a pioneer, in this sense, for the use of alternative energy, inspiring other technology companies, such as Google, to follow suit. Apple has also entered into the hydrogen arena, filing two patents for mobile fuel cells and other hydrogen technologies.