Army joins with General Motors to research hydrogen fuel cells
December 10, 2013
Fuel cells continue to spark Army's interests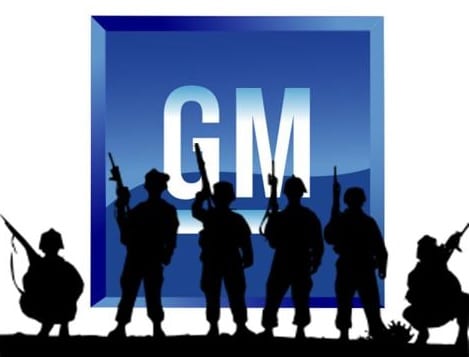 The U.S. Army has become a strong advocate for hydrogen fuel, and renewable energy in general. The Army has been testing the viability of various types of hydrogen-powered vehicles over the past two years and these vehicles may eventually replace their more conventional counterparts that rely on fossil-fuels. The Army is now prepared to expand its focus on fuel cell technology through a new partnership with General Motors. This week, the two celebrated the launch of the Ground System Power and Energy Laboratory.
New laboratory to focus on fuel cell research
The new laboratory is meant to promote the academic research of hydrogen fuel cells and other such clean technologies. The Army has expressed a strong interest in using fuel cells to power future vehicles, including combat vehicles like tanks. This aligns with the Army's interest in other forms of renewable energy, such as solar power. The military, as a whole, has been working to make better use of renewable energy systems and clean technology in order to distance itself from fossil-fuels.
GM to accelerate fuel cell research
General Motors will play a significant role in the Army's continued research into fuel cell technology. The automaker already has extensive experience with the technology, as it plans to use fuel cells to power its future vehicles. General Motors will assist in accelerating research on fuel cell technology by providing insight into how the technology can be used in transportation.
Federal agency highlights renewable energy
The Army's interest in hydrogen fuel cells is backed by the Department of Defense. The federal agency has been working to distance the U.S. from fossil-fuels recently as a matter of national security. It is also one of the few government agencies that has identified climate change as a very serious threat to the U.S. as a whole. The agency has tasked the country's various military bodies to pursue renewable energy and clean technology more aggressively in recent years.