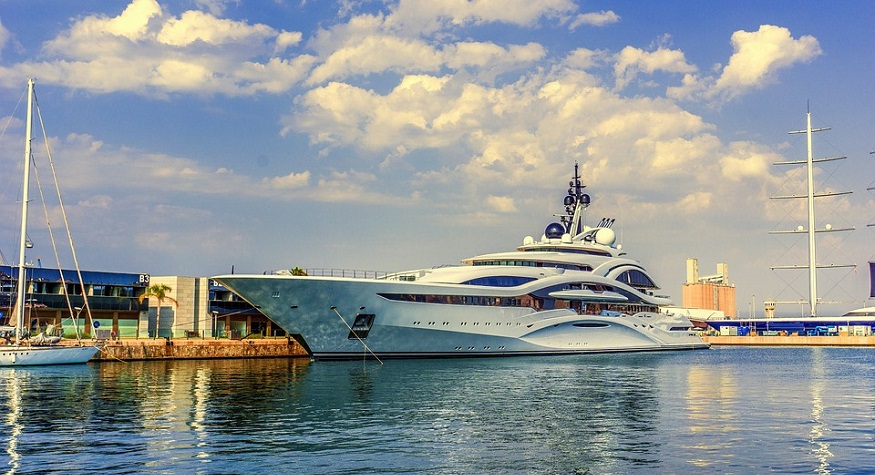 Did Bill Gates really buy a hydrogen fuel powered superyacht for $644 million?
February 12, 2020
The Microsoft co-founder and second richest man was recently reported to have invested in a world first.
Billionaire and Microsoft co-founder Bill Gates was recently reported to have become the first person in the world to commission a hydrogen fuel powered superyacht. But did it really happen?  Reports suggesting he had and detailing the purchase were made on widely read news sources including Yahoo Finance, The Guardian, this site and many others. Most of those sites have either revised or withdrawn their original articles.
As inaccurate as the story may have been, it was fascinating and detailed. Here's what was initially reported but has since been retracted:
The purchase of the renewable energy craft came with a price tag of $664 million.
The hydrogen fuel powered superyacht model is called Aqua and was designed by Sinot Yacht Architecture & Design and by Lateral Naval Architects. The original design and construction of the boat was first unveiled last year at the Monaco Yacht Show.
Though it shares many features in common with other luxury liners, this particular yacht boasts a unique eco-friendly fuel cell structure. It is powered by two 1MW motors, each of which are fuelled by supercooled hydrogen tanks. It uses Proton Exchange Membrane (P.E.M.) fuel cells to generate electrical energy using extremely low temperature liquefied hydrogen stored within vacuum isolated tanks. A Forbes article on the vehicle reported that the only emissions resulting from this type of alternative fuel are in the form of water.
The hydrogen fuel powered superyacht can reach a top speed of 17 knots (19.6 MPH).
It can go as fast as 17 knots and has a 3,750 nautical mile range. It should also be pointed out that the vessel is also equipped with a backup diesel engine, according to an Engadget report.
This massive luxury vessel is 370 feet tall, with five decks, a crew of 31 people and comfortable room for up to 14 guests. It features a spectrum of amenities and features, including everything from a cascading pool on its rear deck, a fitness center, a yoga studio, massage parlor, and a beauty room.
Though the commission has reportedly been made, Gates won't be taking his first sail on the vessel until 2024, when it is expected to be ready.
Gates' purchase may come with a hefty price tag, but it aligns well with the values of the world's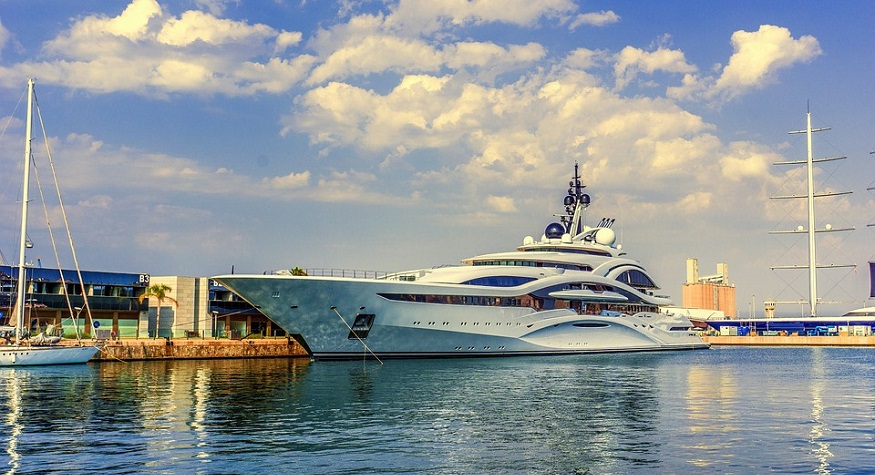 second wealthiest man, and with Microsoft's own policies as well. At the start of this year, the technology giant announced its intentions to operate carbon negative within a decade.
*Updated February 18, 2020