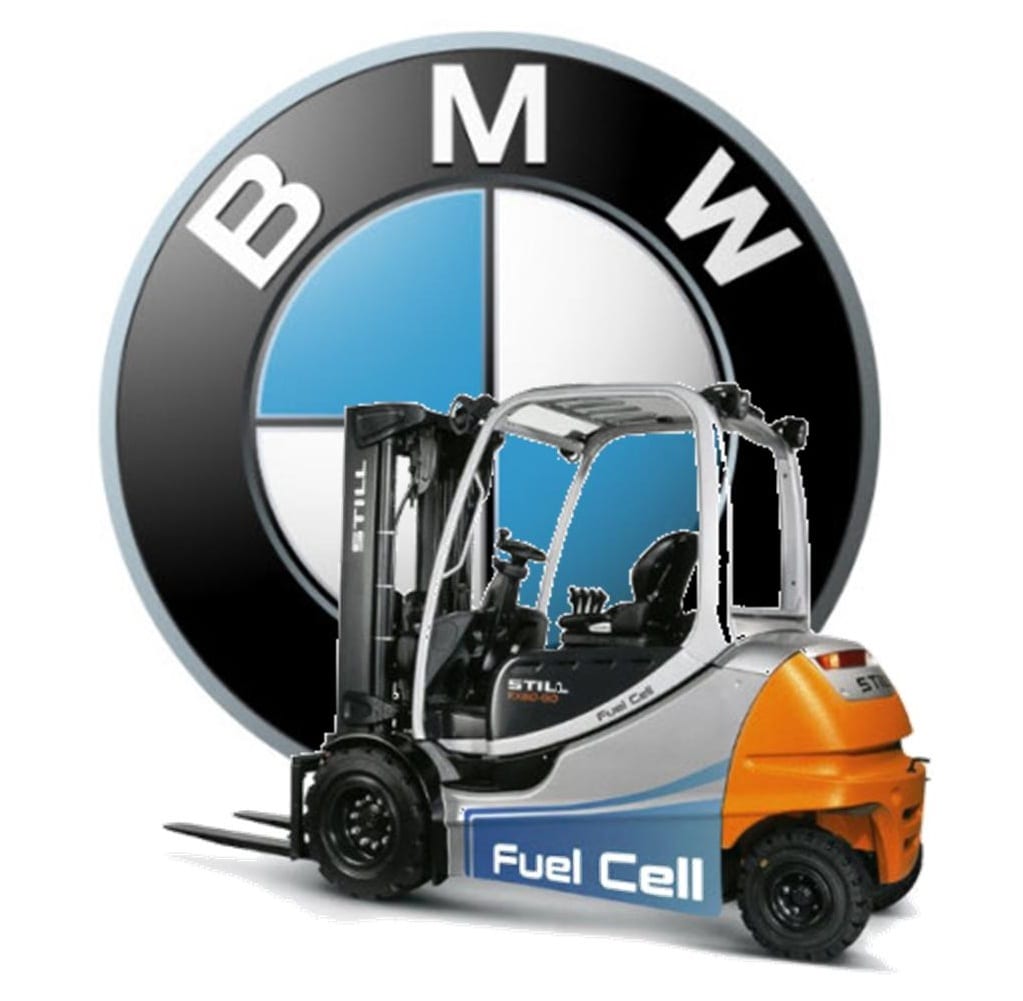 BMW to receive hydrogen fuel solution from Linde
April 24, 2013
Linde to install hydrogen fuel system at BMW facility
Linde North America, a member of the Linde Group and producer of industrial gases, has announced that it will be providing hydrogen fuel systems to a BMW Manufacturing facility in Spartanburg, South Carolina. BMW, along with several other automakers in the auto industry, has shown a strong interest in hydrogen fuel. Much of this interest revolves around the use of hydrogen fuel for transportation, but BMW also believes that this form of renewable energy could be useful for industrial purposes. The fuel cell system provided by Linde will serve to support the manufacturing facilities growing fleet of fuel cell-equipped materials handling vehicles.
Hydrogen-powered fleet requires appropriate infrastructure support
The BMW facility boasts of 230 hydrogen-powered materials handling vehicles. These vehicles are equipped with hydrogen fuel cells developed by Plug Power, a leading producer of fuel cell systems and their associated technologies. The fleet of vehicles is meant to operate in the 4 million square-foot facility, but must be fuelled in order to ensure that they can continue working as intended. This is where Linde comes in.
Popular system to be installed at BMW facility
Linde will be providing a hydrogen fuel system to BMW that will help keep th

ese vehicles fuelled. The system will be responsible for producing hydrogen on-site, allowing BMW to better support its fleet of hydrogen-powered vehicles. The system being used is Linde's Ionic Compressor fueling solution. This system is widely used throughout Europe in the transportation sector, where hydrogen-powered vehicles are becoming more popular.
Hydrogen fuel offers benefits to BMW
Companies like BMW are opting to embrace hydrogen fuel for several purposes. Among these purposes is the need to better comply with emissions regulations that are being imposed by governments around the world. The cost of conventional energy is also increasing, partly due to these emissions regulation, pushing companies to adopt renewable energies like hydrogen fuel in order to cut costs.