BP eyes further investments in the wind energy market
October 19, 2016
Company begins to consider expanding investments in clean power
BP, formerly British Petroleum, has begun considering its first significant investment in renewable energy in five years. The company is currently considering expanding its business in the United States' wind energy sector, which has been showing strong growth in recent years. The availability of the Production Tax Credit, which provides financial assistance for wind energy projects, continues to help secure growth for the wind sector. This federal initiative has created many new opportunities for companies like BP that have shown strong interest in renewable energy.
Production Tax Credit encourages BP to invest in the wind energy market
While the Production Tax Credit has come to support the wind energy market in a major way, it will be reduced at the end of this year. This could have a major impact on the investments being made in the wind sector. BP is currently looking to determine making a commitment to the wind energy market before it loses a chance to take advantage of the Production Tax Credit. BP's efforts are expected to be seen as the company expanding its wind farms or introducing upgrades to these existing wind farms.
Energy companies are feeling pressure to incest in clean power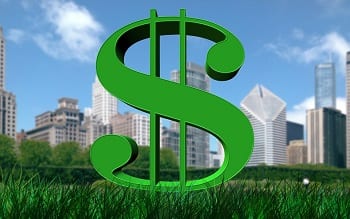 Several oil companies have begun to diversify their investments in the energy space. These companies are facing growing pressure from their investors to show more support for renewable energy. European investors, in particular, are expressing concerns that traditional energy companies may not be well prepared for the inevitable transition away from fossil-fuels. BP is beginning to feel this pressure quite acutely, especially after having sold the remainder of its solar assets in the wake of the 2010 Deepwater Horizon oil spill.
BP may seek to increase wind capacity in near future
BP currently operates 14 wind farms with a cumulative capacity of 2.2 gigawatts. The company had attempted to reduce its position in the wind energy market in 2013, but failed to find a buyer for its wind farms. Now, the company may be able to offset the overall cost of its wind farms with the Production Tax Credit. New investments could help the company increase profitability on its existing wind farms, thereby making the wind energy market much more of an attractive space for BP.