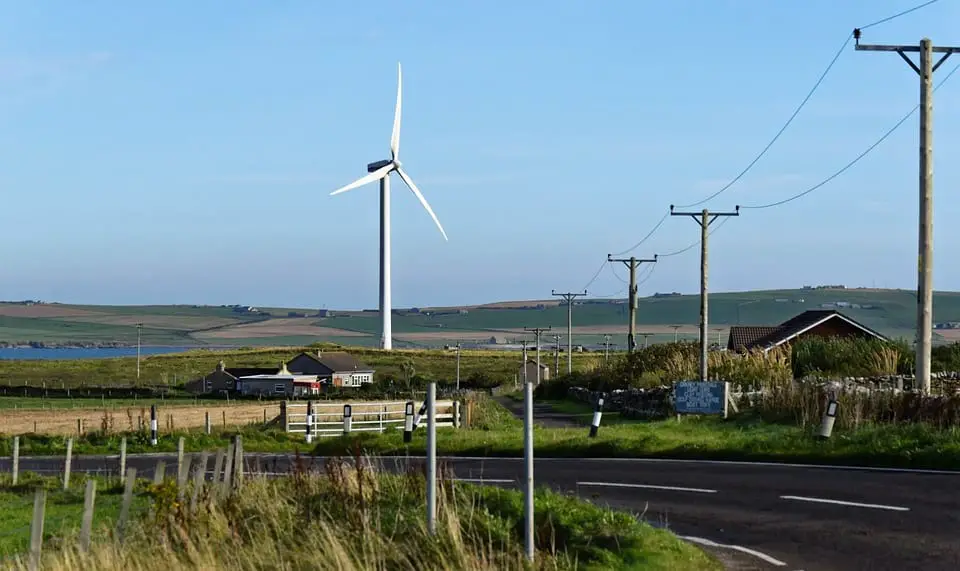 BT to purchase electricity from Scottish wind energy system
April 11, 2017
BT will be forming a power purchase agreement with wind energy developer in Scotland
BT, a telecommunications operator in the United Kingdom, has announced that it will be entering into a power purchase agreement with a Scottish wind energy company. Through this deal, BT will be spending $230 million over the next 15 years in order to purchase electricity generated by a wind farm in Scotland. According to BT, there are 13 wind turbines in the north of Scotland that generate approximately 100 gigawatt-hours of electricity every year.
Company plans to rely more heavily on clean power
BT is expected to invest more heavily in renewable energy in the coming years. Since 2012, the company has been purchasing clean power from energy developers. The company aims to derive no less than 100% of its electricity from renewable sources by 2020. Wind energy has become a very attractive option for BT due to the growth that this sector has been experiencing in the UK. Notably, Scotland is quickly becoming a very prominent wind energy market.
Renewable energy will play a major role in Scotland's future
Scottish Renewables, an organization that represents Scotland's clean power industry, suggests that renewable energy will become the largest source of electricity in Scotland by 2030. Wind energy is expected to play a major role in this, as Scotland has invested quite heavily in the development of new wind farms. Offshore wind energy is becoming very popular in Scotland and offshore wind farms may become much more common in the coming years.
Scotland's wind energy systems are helping the UK become more environmentally friendly
Scotland's wind energy systems have contributed approximately 1.2 million megawatt-hours of electricity to the UK's National Grid. According to a recent study from WWF Scotland, wind turbines in Scotland generated enough electricity to power 3.3 million homes in March. This is an 81% increase over what these wind turbines generated in March of last year. Scotland has shown strong commitment to wind energy, hoping to distance itself from fossil-fuels and become more environmentally friendly.