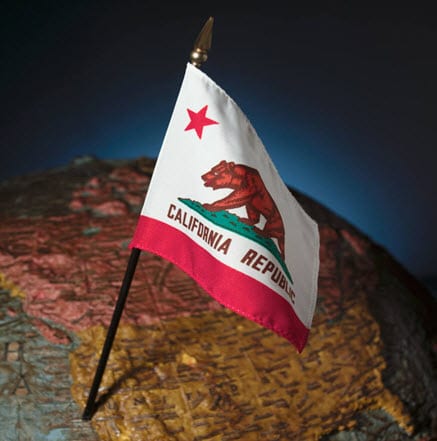 California to become home for new alternative energy system
November 7, 2012

New alternative energy system combines solar and wind power
California is about to become home to a new hybrid alternative energy system that combines solar and wind power. The state has long been a home for various alternative energy projects, largely concerning wind and solar. Rarely have these two forms of alternative energy come together, however. With this new hybrid system, California is expected to get a major boost in its alternative energy endeavors, which may ultimately help the state reach its sustainability and emissions reduction goals ahead of schedule.
Hybrid alternative energy system coming from EDF Renewable Energy
The hybrid alternative energy system comes from EDF Renewable Energy, a France-based energy system operator with energy systems around the world. EDF has build and currently maintains two energy systems in the state. One of these is the Pacific Wind Farm, located in the Tehachapi-Mojave region. This wind energy system produces some 140 megawatts of electrical power. The other system makes use of solar energy and is located in Catalina. This solar energy system from EDF produces 143 megawatts of clean energy.
EDF already has two energy systems operating in California
EDF is currently working on developing a new energy system that will take root in California and combine solar and wind power. The project is called The Avalon Wind Project and will be capable of generating more than 300 megawatts of electricity when it is fully completed. Though the energy system is designed to combine wind and solar, the vast major of the energy it generates will come from its powerful wind turbines. Approximately 100 megawatts will be generated from an integrated solar energy system.
Avalon Wind Project may be ready by early 2014
The Avalon Wind Project will use the same energy transmission line that EDF's other alternative energy systems use. This creates a massive integrated alternative energy network that will feed clean electricity throughout the state. The transmission line is currently under construction and is expected to be complete within the coming months. The new hybrid alternative energy system may not begin generating power until early 2014.