Can Renewable Energy Survive Without Government Support?
August 9, 2014
Clean energy is becoming a priority for many countries throughout the world.
In small, developing countries, renewable energy represents economic growth and sustainability. In large countries, the economic aspects of clean power are also attractive, but energy is more of a politic matter rather than an environmental one. Many large countries are supporting clean energy despite some of the controversy surrounding it, but the support these countries offer is fickle and sometimes disappears in the proverbial blink of an eye.
For much of the world, energy is not necessarily a private market.
The distribution of electrical power requires and infrastructure and this infrastructure is typically managed by a government of some sort. New energy projects have to seek approval before they can be connected to an existing energy grid. If this approval is not granted, these projects are useless. They may be generating electricity, but this energy isn't being used for anything and is lost. Moreover, many projects are taking root on land that is owned by a government and must comply with certain regulations and standards before they can even take form.
Because the government is so involved in the energy field, it also provides some degree of financial support to projects that prove to be promising. In the U.S., the now expired Production Tax Credit has been formed to support the development of wind energy projects in many parts of the country. This initiative expedited the development of these projects and their connection to the country's energy grid. The initiative also encouraged private investors to dump funds into the wind energy sector as it provided them with a degree of security in regards to returns on their investments.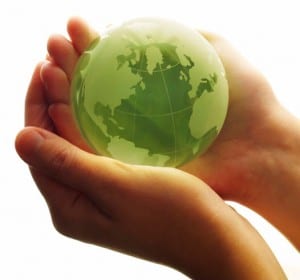 These types of initiatives are not rare, but when they are allowed to expire because of a shift in politics, the ensuing fallout can have a disastrous impact on renewable energy. When the Production Tax Credit was allowed to expire, many wind energy projects in the U.S. were placed in a precarious financial situation. The wind sector began to reach out to private investors, but many investors lost faith in the sector due to the lack of government support. While many projects have managed to find financial aid, others have entered into a state of limbo.
Even if the private sector were to completely subsidize renewable energy, no project could take form without government attention. A government could invest no money into clean energy, but would still have to grant approval for projects to take form and be connected to an existing energy infrastructure. A government would also be responsible for improving this infrastructure so that it can make use of renewable energy. The reality is, for better or worse: There is no renewable energy without the government.