GE makes a breakthrough in clean technology
August 8, 2014
Clean technology continues to be a significant focus for General Electric
General Electric's new fuel cell design could change the way the world looks at these energy systems. The company has been showing a great deal of interest in fuel cells recently, especially in regards to how they can be used in transportation. GE has been experimenting with various fuel cell designs for several years and may have made a significant breakthrough that could drastically improve the energy production and lower the cost of this technology.
Fuel cells are becoming more efficient as their technology improves over time
Fuel cells have long been praised as one of the most efficient ways to generate electricity. There is a more efficient way to generate electrical power, but it requires massive amounts of water, which is becoming a very valuable resource throughout the world. Finding ways to improve the efficiency of fuel cells and allow them to generate more electricity has been a subject of interest in the science and engineering communities for decades. General Electric may have found a way to make fuel cells more capable.
GE designed a solid oxide fuel cell that has an energy efficiency of 65%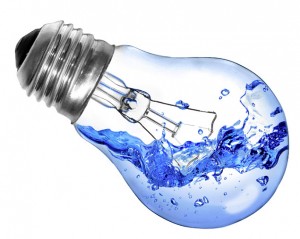 GE has focused its efforts on solid oxide fuel cells. The company recently designed a stationary fuel cell that is reportedly able to generate energy at 65% efficiency, which is a significant improvement over the efficiency levels of similar energy systems. This high degree of efficiency is due to the fact that the fuel cell produces syngas, which is used by GE to power other technologies, specifically the Jenbacher Engine.
High efficiency could help reduce the overall cost of fuel cell technology, making clean energy more attractive
GE believes that its fuel cell could become significantly more efficient than it already is, reaching 95% efficiency within the foreseeable future. A higher efficiency rating could help make fuel cells more attractive to those interested in making use of renewable energy. High efficiency also has some implications in terms of cost, as more efficient technologies mean a more affordable way of producing electrical power.