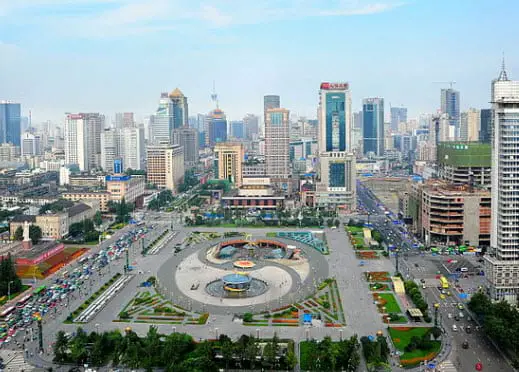 Chengdu Great City could be exemplar of sustainability
November 9, 2012

China unveils plans for Chengdu Great City
China is no stranger to alternative energy, thanks to the country's interest in sustainability. Alternative energy has become a popular subject for the country because of its growing economy and powerful industry, both of which are contributors to pollution. The Chinese government has made strides in improving the environmental friendliness of the country and improve the health of citizens through adopting clean energy. The country's past efforts, however, are about to be dwarfed by a new initiative that could prove that China is the bastion of sustainability. The Initiative is called Chengdu Great City.
City aims to be most sustainable on the planet
Chengdu Great City is a feat of massive scope. Quite literally, the initiative involved the construction and development of a metropolitan city, which will be located just outside of Chengdu, China. The city will encompass a 1.3 square-kilometer area and will house more than 80,000 people. China envisions the city to consume 48% less energy; 56% less water; produce 60% less carbon emissions; and produce 89% less landfill waste than populations similar in size.
City designed to be walkable
Adrian Smith + Gordon Gill Architecture is responsible for the design of Chengdu Great City. There is not yet detailed information concerning the types of alternative energy that the city will be using, though solar energy is expected to play a large role. The city's designers note that Chengdu Great City is designed to be completely walkable. That is, everything in the city can be reached on foot within 15 minutes. The city will be linked to a mass transit system that will take residents to other areas in China.
Project will take 8 years to complete
The massive project is expected to take just eight years to complete. The natural landscape will be incorporated into the city itself so as not to significant disrupt the ecology of the surrounding environment. Chengdu Great City will be home to businesses from numerous industries as well as a massive medical campus that will provide residents with health care. The city will be developed by Beijing Vanton Real Estate.