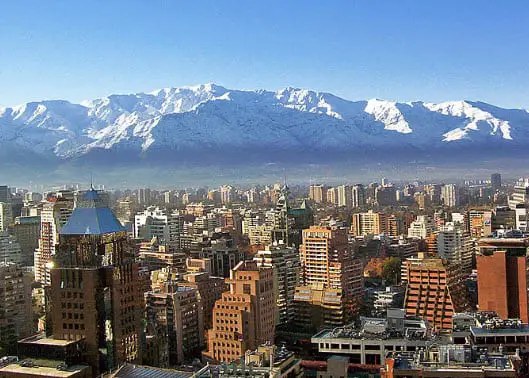 Chile to host solar energy trade mission
October 23, 2012
Chile will be target of new solar energy trade missions from Solarplaza
Santiago, Chile's capital city, will be the host for the International PV Trade Mission: Chile, which will take place from November 12 to 16 this year. The initiative is being promoted by Solarplaza, a Dutch company devoted to solar energy trade missions and conferences around the world. The trade missions aims to bring entrepreneurs from all over the world together in Chile to explore ways to develop the burgeoning solar energy market of the country.
Country has vast potential for solar energy
Chile has been showing great interest in solar energy recently, with the government throwing a significant amount of support behind several projects taking root throughout the country. Chile currently boasts of a solar capacity of less than 5 megawatts, but that is likely to change quickly as more interest is shown in the country's solar energy market by foreign businesses and organizations. By the end of 2013, Solarplaza believes that the Chilean solar energy market will see rapid growth, backed by foreign investments.
Lawmakers consider new clean energy targets
Chile is considered a favorable home for solar energy projects due to the country's exposure to solar radiation. The country's interest in solar energy has been growing since its first megawatt-sized project was finished earlier this year. Lawmakers are currently discussing clean energy targets that will determine the country's energy future. In their current form, the energy targets would call for Chile to receive no less than 20% of its electricity from renewable sources. This would help drive up the demand for solar energy.
Trade mission to focus on various aspects of Chile solar energy market
Through the International PV Trade Mission, Solarplaza hopes that business magnates and clean energy experts will find ways to foster Chile's burgeoning solar energy market. The country holds a great deal of potential, but this will only be unlocked if the adequate support is shown for the solar energy industry. Topics such as government politics, equipment supply, and market potential will be discussed during the event.