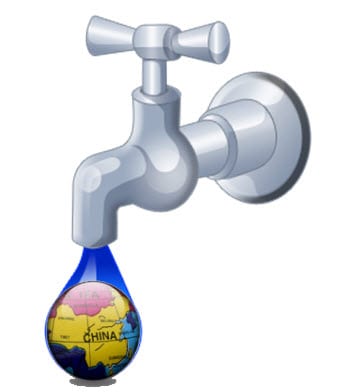 China: Winning the hydrogen race
May 18, 2011
Support for hydrogen fuel may be waning in the U.S. but that is not the case in China.
China is quickly establishing itself as a leader in the race toward alternative fuels. Spurred on by severe pollution issues and a mounting energy crisis, the government has taken steps in ensuring that making the transition away from fossil-fuels is a priority. Eco-friendly technology has become fundamental to the economic and development plans for the country.
Recently, the Chinese government instituted a plan which calls for 11% of the nation's energy coming from alternative fuels, particularly hydrogen, by 2015. Solar, wind and hydro power are already being used, but the government wants to increase their efforts in incorporating hydrogen fuel cells.
Hydrogen fuel cells have a lot of support around the world and are widely regarded as the best alternative to oil.
Many are weary to make the transition to hydrogen because of the massive costs associated with production. The overall price of fuel cells has kept them far beyond the realm of commercial consumers, but they have proven to be a powerful system for industrial efforts.
As China continues to experience a period of industrialization, the appeal of hydrogen fuel cells is ever more apparent. The government is quickly adopting fuel cell technology and funneling funds into continues research and developing, hoping to make the fuel cells more efficient. China's acceptance of hydrogen fuel puts them at the head of the charge toward an oil-free future.