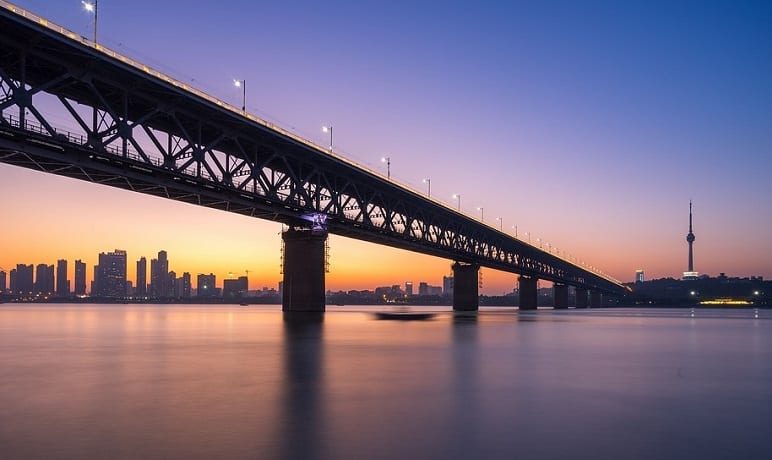 Chinese city aims to become a leader in hydrogen fuel
January 24, 2018
Wuhan will establish itself as a hydrogen center in China
The city of Wuhan in central China is poised to make itself into a center for hydrogen fuel production and fuel cell technology. A new industrial park is set to be built within the city, which could add significant momentum to China's budding hydrogen industry. The industrial park is meant to attract more than 100 of China's small and large companies that have some interest in fuel cell technology. These companies will be instrumental in helping Wuhan make its transition toward hydrogen.
City intends to ramp up the development of hydrogen fuel stations and fuel cell technology
Wuhan intends to build 20 hydrogen fuel stations between 2018 and 2020. These stations will be supporting some 3,000 fuel cell vehicles that will be coming to the city in the near future. By 2025, Wuhan intends to become the world's largest "hydrogen city." The city aims to have at least 3 of the world's leading hydrogen enterprises operating within its borders and more than 100 hydrogen fuel stations in operation by that time. In 2025, the city hopes that the yearly production value of hydrogen fuel cells will surpass $15.63 billion.
China is gaining momentum with its fuel cell efforts
China has been slow to embrace hydrogen fuel when compared to other countries. For several years, China has been focusing more heavily on new forms of clean power, particularly solar and wind energy. As such, fuel cells have only very recently begun to establish a foothold in China. The country has made significant progress in improving fuel cells, however, which has made the energy systems significantly more attractive, especially in the transportation sector.
Fuel cells are becoming more popular among automakers
Hydrogen fuel cells have become particularly prominent among automakers. Many companies believe that these energy systems will be used to power future clean vehicles. China is currently the world's leading market for electric vehicles and aims to become a leading presence in the growing fuel cell vehicle sector.