Coal India throws support behind solar energy
September 25, 2014
Coal India has announced plans to develop solar power projects throughout India with $1.2 billion investment
Coal India, one of the largest coal mining companies in the world, has announced plans to develop new solar energy projects throughout India. The company is currently in negotiations with the Ministry of New and Renewable Energy concerning the development of 1,000 megawatts worth of solar power facilities. Some of these projects may already be taking form in the country and could begin producing electrical power by the end of the year. Coal India will be contributing some $1.2 billion towards this new initiative.
Company manages to avoid environmental fallout through favorable policies that keep its emissions production in check
Coal companies have been finding themselves under increasing pressure from governments looking to embrace clean energy and reduce emissions. These organizations are also regularly targeted by environmental groups that decry their impact on the environment. Coal India has managed to set itself apart from its counterparts, however, because of its environmental policies. These policies have affected the company's coal production significantly, but they have enabled Coal India to make strides in emissions reduction.
India continues to show strong support for various forms of clean energy, but especially solar power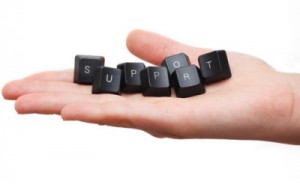 India is currently working to embrace clean energy more aggressively. The country has become one of the strongest supporters of solar power in the world and favorable government policies have encouraged energy developers to bring their projects to the country. India hopes to invest at least $100 billion in the clean energy sector, using new energy systems to provide power to the residential and industrial spaces.
National Clean Energy Fund helps aid in the research and development of clean technology
Earlier this year, the government doubled the tax on every metric ton of coal mined or imported into the country. The revenue from this tax has been funneled into the National Clean Energy Fund, which is meant to support the development of renewable energy projects throughout the country. The fund is also used to support clean technology research and development projects, which are vital to the future success of renewable energy in India.