Wind energy thrives in the United Kingdom
March 5, 2014
UK shifts focus to favor wind power more heavily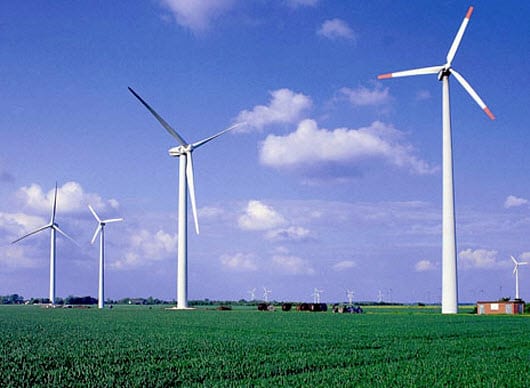 Wind energy has made major progress in the United Kingdom. T he country has been showing more support for wind power in recent years, hoping to tap into its renewable resources in order to break its reliance on fossil-fuels. As an island nation, the United Kingdom has access to expanses stretches of sea territory and this territory is becoming home for new offshore wind projects that could have a major impact on the way the country receives its electrical power.
Report highlights the growth of the wind sector
The UK Department of Energy and Climate Change has released a new report concerning the progress wind power has seen throughout the country in 2013. Last year, the UK's focus on wind power intensified and the government provided more support for ambitious projects that have helped bolster the country's total installed wind energy capacity. According to the report, wind power provided approximately 7.7% of the nation's electricity last year, up from the 5.5% it provided in 2012.
UK government shifts energy subsidies
Together, renewable energy and low-carbon energy accounted for more than a third of the United Kingdom's energy supply in 2013.Much of this supply came from wind power and solar energy. The wind sector is expected to continue seeing strong growth and this growth may even outpace what was seen last year. This is due to the fact that the UK government has begun diverting subsidies that had supported other forms of renewable energy, funneling these funds into the wind sector. This surge of financial aid is expected to expedite the development of several projects throughout the country.
UK encounters some problems with its use of wind power
While wind has shown strong growth in the UK, the country has also encountered some interesting problems with wind power. During powerful storms early this year and late in 2013, wind farms had to be shut down. This was not due to damage caused by strong winds, but rather the fact that the wind farms were producing too much electricity for the country's energy grid to manage adequately.