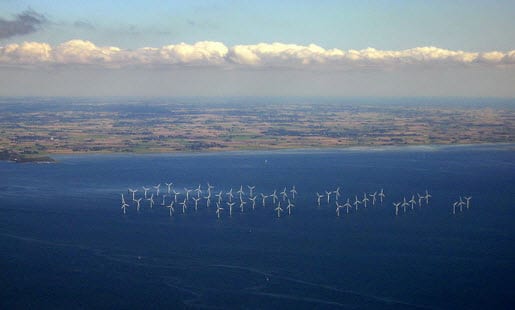 Deepwater Wind slated to build nation's first offshore wind farm in 2014
November 5, 2011
Deepwater Wind, an alternative energy company focused on wind power, has set a tentative schedule to begin construction of the first U.S. wind farm in 2014.
The company plans to build the farm off the coast of Rhode Island to make use of the abundant wind streams coming from the Atlantic Ocean. The farm, once completed, may generate enough power to rival the nuclear power plants in the region, effectively negating the need for that type of energy. The company is currently awaiting further government approval to proceed with the plan.
Overall, the project will cost $205 million and generate more than 30-megawatts of electricity per day. The electricity would be enough to power 10,000 Rhode Island homes as well as several businesses. The Deepwater Wind has additional projects in the works to expand the use of wind power, but the Rhode Island wind farm is top priority at the moment.
Competing alternative energy company Cape Wind has plans to build an offshore wind farm, which that company had claimed would be the first in the nation, but Deepwater Wind's plans are well ahead.
The company has successfully received backing from both Rhode Island and the federal government to build the wind farm, but some barriers remain to be overcome – namely the efficiency and viability of wind as an alternative to oil.
Deepwater Wind hopes that the plan will continue as scheduled, but is willing to make changes in accordance with the whims of the federal government and public opinion.