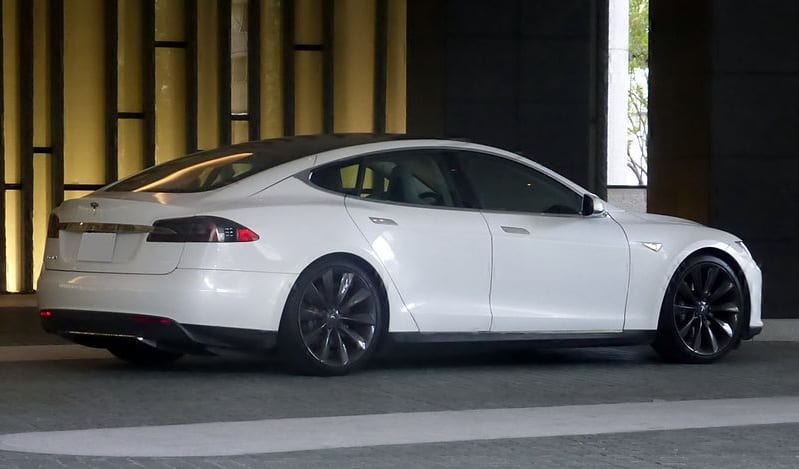 Dutch company uses hydrogen fuel to power Tesla Model S
November 9, 2017
Company launched Project Hesla to show than battery electric vehicles can make use of fuel cells as well
A gas supplier from the Netherlands is claiming that is had made the Tesla Model S even more efficient than it already is. The Holthausen Group launched what its calls Project Hesla last week. The project involved taking a Tesla electric vehicle and equipping it with a hydrogen fuel cell system. The company acquired a Model S and modified the vehicle to that it could make use of hydrogen fuel as well as its existing battery system. According to the Holthausen Group, Project Hesla has effectively doubled the range of the Model S.
Modified vehicle makes use of both a Tesla battery system and a hydrogen fuel cell
The Hesla, as it is called, is equipped with two main power sources. Tesla's on-board battery system is still a part of the vehicle and functions in much the same manner as its counterparts. The Hesla is also equipped with a hydrogen fuel cell, which consumes hydrogen in order to generate electricity. The two energy sources allow the Hesla to travel over 620 miles before needing to be refueled or charged. While the vehicle boasts of impressive range and efficiency, it may not find much success among consumers interested in clean transportation.
High cost of Hesla may mean that it is little more than a novelty
Converting a normal Tesla Model S to run on hydrogen fuel will cost approximately $58,000, which is addition to the initial cost of the vehicle itself. Beyond cost, hydrogen fuel is still relatively inaccessible to consumers due to the low number of fueling stations available. In the United States, for example, there are currently only 39 hydrogen fuel stations that are open to the public throughout the entire country. The Hesla, therefore, exists as a sort of proof of concept, showing that both fuel cells and batteries can be used side by side to improve the efficiency of vehicles.
Fuel cells continue to attract support from most major automakers
Fuel cells have become quite popular in the transportation space. Most of the world's leading automakers are planning to release fuel cell vehicles in the coming years, but some have been heavily critical of these energy systems. Tesla is among the companies that have little interest in fuel cell systems, suggesting that they are less effective than batteries when it comes to powering clean vehicles.