E.ON to build new hydrogen fuel cell power plant in Germany
August 4, 2015
E.ON teams with FRIATEC and FuelCell Energy to develop new power plant in Mannheim
E.ON, a leading energy company, has entered into a long-term partnership with FRIATEC in order to develop a new hydrogen fuel cell power plant in Germany. The power plant will be located in Mannheim and it will be considered Europe's first fuel cell plant that generates energy at the megawatt level. There is already a facility that exists in Mannheim that will be refurbished by E.ON, and the company intends to own and operate the energy system.
FuelCell Energy will provide the hydrogen fuel cells being used at the power plant
The power plant will make use of hydrogen fuel cells developed by FuelCell Energy. These fuel cells will generate some 1.4 megawatts of electrical energy and boast of an efficiency of 47%.The energy generated at the power plant will be used by FRIATEC, which also has a facility in Mannheim. The fuel cells are expected to meet approximately 60% of FRIATEC's energy needs. E.ON expects that the power plant will help FRIATEC save as much as 46% on their energy expenditures every year and enable the company to become more environmentally friendly.
E.ON and FuelCell Energy bring decentralized heat and power solutions to Europe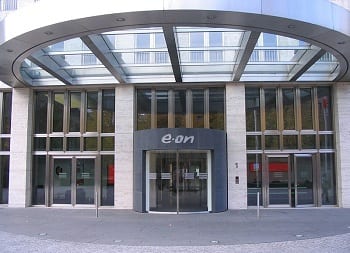 E.ON will also be working with FuelCell Energy to provide potential customers with decentralized combined heat and power solutions. Hydrogen fuel cells can produce both heat and electrical power in a relatively efficient manner. These energy systems require hydrogen in order to do so, however, and much of the world lacks the infrastructure needed for fuel cells to find mainstream success. Fuel cell power plants are also somewhat rare, as these energy systems are not often used to provide commercial power.
FuelCell Energy is finding traction in the European market
Through this partnership, FuelCell Energy is expected to establish a stronger foothold in the European market. The company has already broken into the market and has begun providing hydrogen fuel cells to a variety of different companies throughout the region. E.ON has taken a strong interest in these energy systems because of their energy capabilities as well as the fact that they produce no harmful emissions.