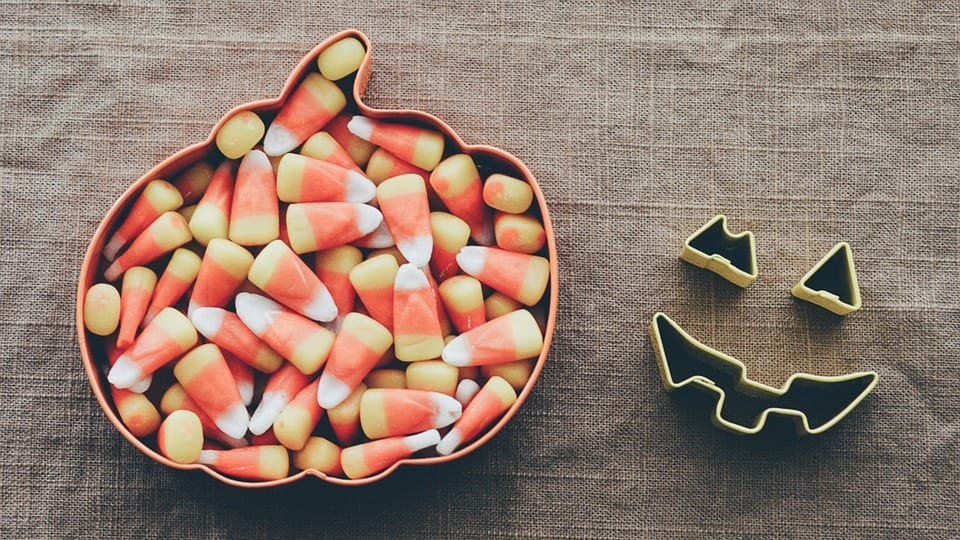 Eco-friendly Halloween treats are getting more easy and popular
October 29, 2018
It is possible to make green choices for trick-or-treaters without getting your house TP'ed.
For decades, October has meant buying hundreds of individually wrapped candies, but eco-friendly Halloween treats are rising in popularity. After all, every one of those little packets ends up in our landfills after the little ghost or goblin has eaten the candy.
Making a few conscious choices can keep kids happy without dishing out a ton of trash this year.
Halloween is a fun tradition that will bring an estimated 40 million trick-or-treaters to doorsteps across the country. When you consider that each one of those kids will bring a plastic pumpkin or pillowcase full of individually wrapped treats home, that translates to a lot of trash. If you're looking for ways to make this holiday more sustainable, reducing your impact with eco-friendly Halloween treats and avoiding single-use decorations and costumes can do the trick (and be a treat!).
Start by doing your own trick-or-treating close to home. This will mean that you can leave your car at home, or at least reduce your emissions if you don't have to go far. Check second-hand shops for costumes and decorations to give a second life to reusable products. Similarly, if you know you're not going to use a decoration or costume again, donate it if possible, so someone else can use it next year.
Look for the following great options in more eco-friendly Halloween treats to hand out this year.
• Look for Fair Trade certification – This may not sound as though it is an environmentally friendly choice, but chocolate and other products certified as fair trade ensure that workers are paid fairly for their work. This gives them a voice. It pays attention to equal gender pay, child labor laws, working hours, and safe working conditions. This results in workers who are more likely to have access to education (for themselves and their children), information and choice. It is a long-term eco-friendly strategy.
• Look at the packaging – There's no way to avoid individually wrapped items when you're handing out eco-friendly treats at Halloween. That said, you can still choose the options that come with the greenest options. For example, avoid plastic as much as possible, in favor of cardboard or paper. Even a box of individually wrapped candies is better than a bag. Look for brands that use recycled/recyclable materials or biodegradable packaging.
• Pay attention to manufacturing – Many companies are choosing sustainable manufacturing practices. This may not be as obvious as a cardboard box over a plastic bag, but it can lead to more eco-friendly Halloween treats, all the same. Check out top chocolate and candy company websites to see if they're using reusable energy at their facilities, for example.