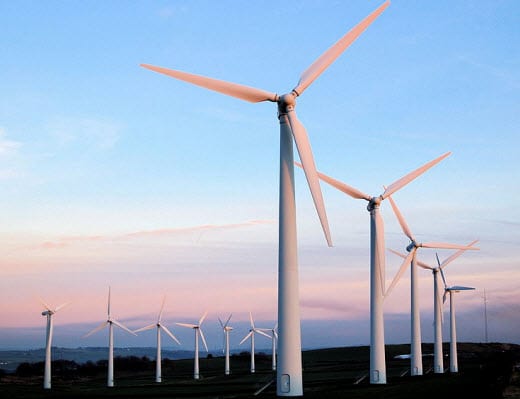 EDF Energies completes two new wind farms in Canada
January 28, 2013

EDF Energy activates wind farms in Quebec
EDF Energies Nouvelles, a French alternative energy corporation, has announced the completion of two major wind energy projects that have a combined capacity of 300 megawatts. Both projects can be found in Canada's Quebec province. The new wind farms provide a strong boost to the country's alternative energy portfolio. Canada has been working to make better of use alternative energies in recent years in an effort to break away from fossil-fuels and adopt a more environmentally friendly standpoint.
Hydro Quebec to purchase electricity from wind farms
Both of the wind farms developed by EDF Energies are comprised of 150 wind turbines that have been supplied by REpower. Combined, the wind energy systems have the capability of powering more than 70,000 average homes throughout Quebec. Hydro Quebec, the province's energy utility, has entered into a power purchase agreement with EDF Energies for the next 20 years. Per the agreement, the utility will purchase the energy produced by the new wind energy systems and distribute it to consumers throughout the province.
Systems constructed from local materials
One of the most prominent aspects of the wind energy systems in Quebec is the fact that the majority of the materials and components used in their construction comes from local sources. In some regards, this required a significant investment from EDF Energies and REpower, while other aspects of the endeavor were considerably more affordable. The projects also had a powerful impact on the local economy while they were being construction, creating more than 600 jobs throughout the province. Some 30 permanent jobs were also created for the continued operation and maintenance of the systems.
EDF Energies plans for more wind energy systems in the future
The two new wind energy systems are part of an overarching plan coming from EDF Energies. The energy company plans to create seven wind farms throughout Canada over the next few years. These wind farms have already garnered the support of the Canadian government, as well as many of the country's provincial governments.