Egypt makes a move on renewable energy
October 1, 2014
Egypt has introduced new feed-in tariffs that will support the development of new energy projects
The Egyptian government has announced the introduction of financial incentives designed to support the expansion of its renewable energy sector. New feed-in tariffs are now available to energy developers that specialize in clean power. The incentives were launched ahead of one of the country's largest energy auctions. Egypt is offering up 4 gigawatts worth of clean energy capacity to developers that want to bring their projects to the country. These developers could greatly benefit from the country's feed-in tariffs.
Feed-in tariffs have proved to be an effective way to quickly bolster a country's clean energy capacity
Feed-in tariffs have helped support some of the most aggressive growth in the clean energy sector in many parts of the world. These initiatives have helped Germany become one of the most attractive markets for solar power in the world. In Japan, feed-in tariffs have powered the aggressive adoption of solar power among homeowners. Egypt will not only be supporting solar power, however, as its tariffs are designed to provide financial support to a wide variety of clean energy projects.
Government will work to accommodate both large and small projects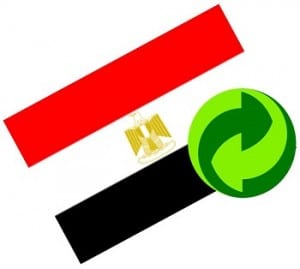 The feed-in tariffs will only support projects up to 50 megawatts of capacity. Projects that approach this threshold will receive the most support, while lower capacity projects will receive less financial aid. For small-scale project, the Egyptian government is offering low-cost debt financing packages, while large developers will be able to pay custom duties on imported equipment they use for their projects.
Egypt has plans to auction off 30 GW of clean energy capacity in the coming years
Next month, the Egyptian government will be launching an energy capacity auction for solar and wind projects. This auction is part of the country's long-term initiative to bolster its renewable energy capacity. The first auction will offer up 4 gigawatts of capacity, but Egypt plans to auction as much as 30 gigawatts of renewable energy capacity over the coming years. Developers that win capacity during the coming auction are expected to have their projects commissioned by the government by the end of 2015.