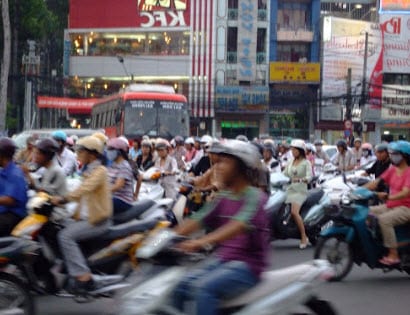 Electric scooters gaining foothold in Asia
October 10, 2012

Electric scooters expected to see growth in sales in coming years
Electric scooters are poised to become a major part of Asian transportation, according to a new study from Pike Research. These vehicles are beginning to establish a major presence in the Asia Pacific region, largely due to the demand for affordable transportation. Concerns regarding the environment and emissions have also contributed to the growing popularity of electric scooters. With the way consumers are responding to the availability of these vehicles, Pike Research expects to see a major boom in their production in the coming years.
Pike Research anticipates number of electric scooters to boom to 103 million by 2018
There are a wide variety of electric vehicles available on the commercial market. According to Pike Research, many consumers consider electric cars and motorcycles to be a luxury option, whereas scooters are more viable in terms of finances and daily transportation. Thus, Pike Research expects to see the number of electric scooters in use increase from 12 million to 103 million in 2018. The study suggests that the vast majority of these vehicles will be operating in China, where the need for clean, reliable transportation is growing.
Smaller vehicles considered more viable
Pike Research notes that one of the reasons electric scooters are becoming so popular is because they meet the mobility needs of urban, middle class consumers. These vehicles do not need to sit idle for several hours while they charge and can travel extensively without the need to recharge every few miles. Those powered by hydrogen fuel cells are even more capable of meeting the needs of consumers because of their expansive range.
Traditional vehicles growing popular as Asian economies grow more powerful
While the sale of electric scooters is expected to grow in the coming years, the Pike Research study shows that the purchase of internal combustion engine vehicles will steadily increase as well. Many Asian countries have attributed value to walking or traveling by bicycle, but as economies grow more robust, consumers are beginning to find that they can afford products that were once considered luxuries. As such, many consumers are beginning to purchase vehicles, most of which are powered using fossil-fuels.