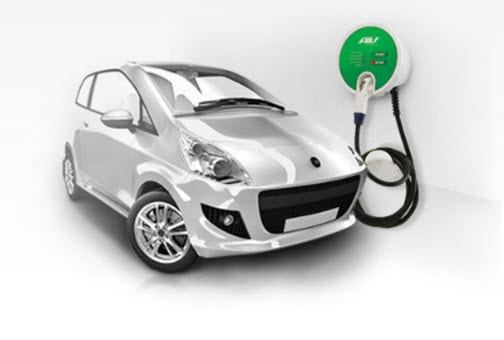 Electric vehicles in the US to get a boost from Nissan
February 8, 2013

Nissan takes aim at US electric vehicles infrastructure
Nissan recently made alternative energy news headlines in its partnership with Daimler and Ford concerning the future of hydrogen-powered vehicles. The automaker is not solely devoted to the development of hydrogen fuel cells, however, and retains a strong focus on electric vehicles, like its acclaimed Leaf. Electric vehicles have been growing in popularity around the world, and especially in the U.S., where the federal government is bent on an initiative to put 1 million new electric vehicles on the nation's roads. In order for such an ambitious endeavor to be successful, however, a proper infrastructure must first be established.
Automaker to triple number of fast charging stations in the US
Nissan has embarked on an ambitious campaign to triple the number of its fast charging stations that are available to the public throughout the U.S. These stations are designed to charge electric vehicles at a very rapid rate, cutting down on the long periods of time drivers have to wait for their electric vehicles to be fully charged. Nissan believes that there is a bright future ahead for electric vehicles and the automaker is eager to play a role in hastening that future's actualization.
Demand for electric vehicles is on the rise
Over the next 18 months, Nissan will be opening at least 500 new fast charging stations throughout the U.S. Nissan notes that the falling cost of electric vehicles, which is due in part to more efficient and less expensive technologies, is causing demand for these vehicles to spike. Without a proper infrastructure in place, however, these vehicles will likely find only moderate success in the country. If consumers have access to a comprehensive and high speed infrastructure, they are more likely to show interest in electric vehicles.
Nissan shows strong support for clean transportation
Nissan has emerged as one of the primary advocates for clean transportation. The company has long been involved in the production of electric vehicles, but has been increasing its involvement in alternative energy and its uses in transportation over the past two years. This is partly due to the strict emissions regulations that are being adopted by some of the automaker's favored markets.