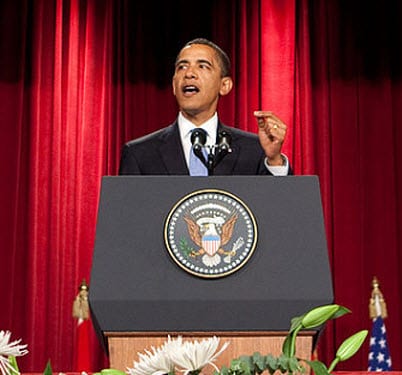 Electric vehicles may make progress in Obama second term
November 8, 2012

Electric vehicles attracting more interest from US government
Barack Obama has won a second term as U.S. president, and that could be good news for electric and hydrogen powered vehicles. Over the past decade, the U.S. has begun growing more interested in the concept of clean transportation. For the majority of that 10 year period, lithium-ion batteries were considered the most viable option, but were only given a modest amount of support. Over the past two years, the auto industry has been highlighting the capabilities of hydrogen fuel cells, claiming that these energy systems could eventually dominate transportation. Now, the U.S. is beginning to show serious interest in both lithium-ion batteries and fuel cells, thus increasing the support the country is showing for electric vehicles.
Obama administration continues ambitious plan for electric vehicles
Early this year, the Obama administration enacted an "all of the above" energy plan. According to this plan, the country could be pursuing its various energy options, with focus on both alternative energy and fossil-fuels. This had major implications for clean transportation, as the president also began putting strong focus on electric vehicles. As the year carried on, the government announced that it had established stricter emissions standards, as well as a goal to bring more than 1 million electric vehicles to the road by 2015.
Hydrogen fuel cells popular amongst auto industry
Most major automakers are currently deep into the development of hydrogen powered vehicles. These vehicles are expected to begin seeing commercialization in 2015, if not earlier. These automakers, along with the Department of Energy, have been working on emboldening the country's hydrogen fuel infrastructure, hoping to prepare the country for the mass incorporation of hydrogen-powered vehicles. The federal government has been supporting this ambitious initiative and has even begun putting more focus on the Advanced Technology Vehicles Manufacturing loan program, which provides financial aid for the development and release of clean vehicles.
Obama shows commitment to electric vehicles
President Obama has shown commitment to clean transportation, and the next four years will determine whether this support will translate into any progress made in the country's transportation industry. The U.S. is currently one of the most attractive markets for hydrogen-powered vehicles, but much of the country's market potential resides in California. If a hydrogen fuel infrastructure can be expanded, electric vehicles are expected to become a staple throughout the country.