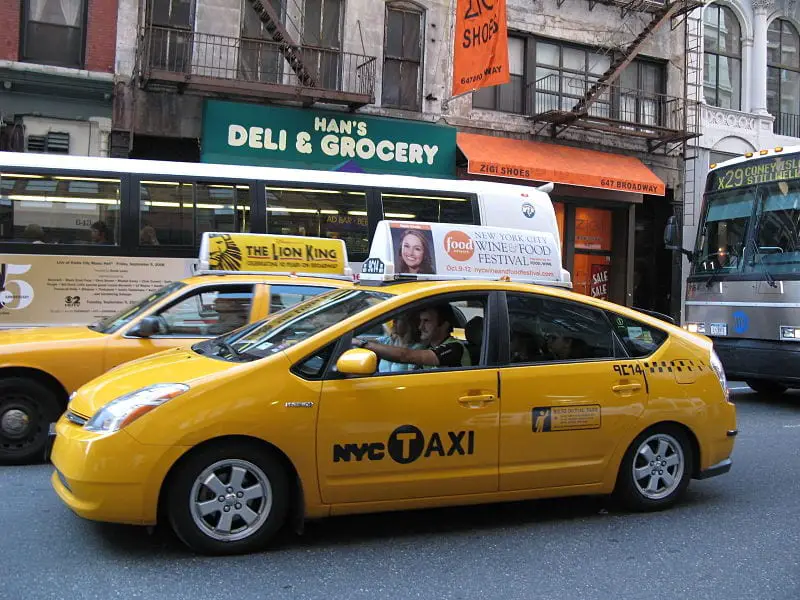 Electric vehicles project to launch in New York City
May 6, 2013

New York City taxi fleet to see adoption of electric vehicles
New York City is famous — or infamous — for many things. The city's massive armada of taxis is, perhaps, one of its most prominent features. Yellow taxis are constantly buzzing around the city's streets, ferrying residents and tourists alike from one location to the next. The taxi fleet does not only represent one of the most popular forms of transportation in the city, it also represents a particular environmentalist concern regarding harmful emissions and air pollution. In an effort to raise awareness concerning environmentalism and clean transportation, Nissan and New York City Mayor Michael Bloomberg have partnered to launch a new pilot project.
Project pairs New York with the Nissan Leaf
The pilot project has launched six Nissan Leaf electric vehicles in the city. These vehicles are meant to operate as taxis for the length of the project. These taxis, like all others operating in the city, are meant to see constant use. As such, Nissan will be working to install numerous quick charging stations around the city. These stations can charge a Leaf's battery to 80% capacity in under 30 minutes.
Project expected to help expose consumers to electric vehicles
The project is meant to highlight the prospects of clean transportation, showing how electric vehicles can cut emissions and perform as well as more conventional vehicles. Electric vehicles have been growing in popularity in the public transit sector as they are beginning to represent a more economic solution to the transportation problem. Hydrogen fuel is quickly becoming the most favored solution, but battery electric are still considered viable in their own right.
Bloomberg has ambitious plans for electric vehicles and the city's taxi fleet
The project is not scheduled to launch for another six months, but Mayor Bloomberg suggests that the project will help make people more comfortable with the concept of clean transportation. As more consumers are exposed to electric vehicles, the likelihood that they will purchase these vehicles is expected to increase. According to Mayor Bloomberg, the project represents a larger endeavor to make one-third of the city's taxi fleet comprised of electric vehicles by 2020.