Elon Musk outlines the next master plan for Tesla Motors
July 25, 2016
Tesla has launched a new master plan in order to propel clean transportation
Elon Musk, one of the co-founders of Tesla Motors, has announced the second part of the automaker's ambitious "master plan." The initial master plan was introduced 10 years ago. This plan involved developing clean vehicles at various price ranges. It also sought to incorporate solar energy into Tesla's ever expanding presence in the clean transportation space. Now, the new plan aims to take these endeavors to take the first master plan to a new level. Musk has outlined the steps that will be taken in what he calls "Master Plan, Part Deux."
Tesla and SolarCity seek to better integrate solar energy and energy storage
The second master plan will be executed in four parts. One of the focuses of the plan is to better integrate renewable energy and storage. To accomplish this, Musk believes that Tesla and SolarCity, both companies that he co-founded and chairs, must become one organization. Tesla is already working to make this a reality, but plans have not yet been finalized. By joining together, Tesla will gain access to the photovoltaic technology developed by SolarCity. This would allow Tesla customers to charge their vehicles using solar power.
Tesla Motors wants to expand into all forms of transportation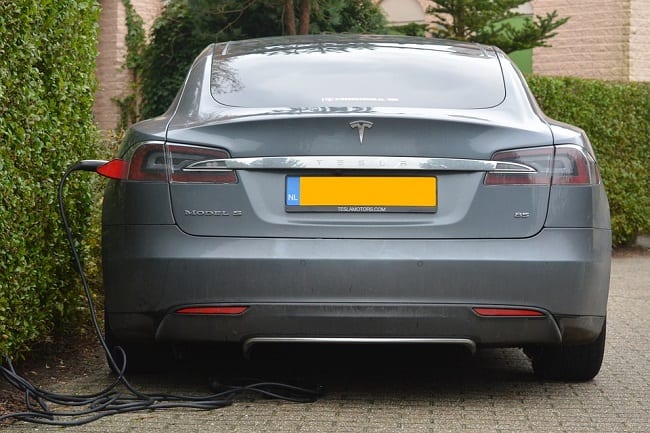 Another focus of the master plan will involve expanding operations to cover all major forms of terrestrial transportation. This means that Tesla will be developing a wide range of electric vehicles, including buses and commercial vehicles. In order to develop these vehicles, Tesla will have to build new factories, many of which will heavily rely on renewable energy and clean technology. Tesla already has a stance in the consumer transportation space, but has entered into the early stages of developing high-capacity urban transportation vehicles that will be powered by its battery technology. The first of these vehicles will likely be unveiled within the next two years.
Self-driving cars are the way of the future for Tesla
Tesla has been working on improving autonomous technology, which allows its vehicles to effectively operate themselves. This technology will be part of the master plan, with Tesla hoping to expand its fleet of autonomous vehicles significantly. One of the key focuses of this endeavor will be to improve the "learning" capabilities of its self-driving cars. These vehicles will be able to connect with one another, as well as with an overarching digital system, to improve their autonomous capabilities.
Tesla customers could make money by sharing their vehicles
Perhaps the most ambitious focus of the plan involves consumers being able to share their vehicles. When self-driving vehicles finally receive approval from regulators and comply with all necessary safety standards, Tesla believes that these vehicles can be used to generate additional revenue for their owners. By using autonomous technology, Tesla Motors seeks to enable drivers to include their electric vehicles into the automaker's overarching fleet. In essence, this would exist as a type of ride-sharing program, which has the potential to let Tesla customers to make money by simply sharing access to their cars.