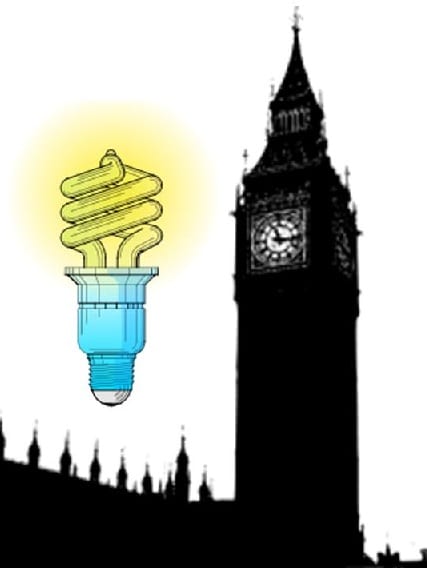 Energy efficiency in the UK gains more financial support
February 15, 2013

Green Deal energy efficiency program gains momentum
Energy efficiency is becoming a big deal for many developed countries interested in reducing emissions and breaking ties with fossil-fuels. In the United Kingdom, the so called Green Deal energy efficiency program has been gaining momentum. The program was launched by the country's Department of Energy and Climate Change in October 2012, and has recently received approval from the European Union. The program aims to address the issue of energy efficiency throughout the country through the issuance of loans to properties taking energy saving measures.
EU announcing approval of public support funding
The European Union has announced the approval of approximately $700 million in public support funding for the energy efficiency program. The funding will help the Green Deal accomplish its energy efficiency goals through providing new loans to property owners. These loans cover the cost of property improvements that are designed to save energy, such as insulation, lighting, hot water efficiency, and draught-proofing. These loans are repaid through the energy bills that homeowners regularly receive, but are associated with the property itself and not the consumer. Thus, if a homeowner chooses to move, the property will still be covered by the loan, which a new homeowner can take advantage of.
Similar program can be found in the US
The Green Deal is similar to the Property-Assessed Clean Energy (PACE) financing scheme that can be found in the U.S. Both programs offer financial support to property owners that are interested in energy efficiency. The overarching goal of both programs is to curb the amount of emissions that are released into the environment through the use of fossil-fuels. Because homes draw much of their energy from fossil-fuels like coal, energy efficiency improvements for these homes is considered an adequate way to accomplish this task.
Program is well designed, according to European Commission
The European Commission, the legislative arms of the European Union, has determined that the Green Deal is a well designed program for the United Kingdom. The Commission suggests that the program addresses several the issues that concerning energy efficiency financing while also providing significant benefits to consumers. The program is expected to begin issuing new loans to homeowners within the coming months.