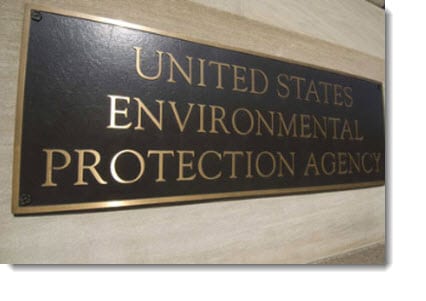 EPA announced new biodiesel standards
September 18, 2012
New biodiesel standards aim to boost the availability of biofuel
The U.S. Environmental Protection Agency (EPA) has announced information concerning the amount of bio-diesel products that must be included in the 2013 diesel fuel market. Biodiesel products are biofuels produced through renewable sources, primarily vegetable and waste oils. The EPA claims that its biodiesel standards measure, which aligns with the energy plans from Congress, will help the country make progress in its energy security efforts. The EPA considers biodiesel to be one of the best ways to address the environmental issues that exist in the country's transportation system.
Country pursues various forms of energy for the sake of security
Much of the U.S.'s environmental efforts revolve around the concept of energy security. The Department of Defense identified energy as a matter of national security nearly two years ago, a concept that federal lawmakers have been keen to address. Rising tensions with countries in the Middle East have put the country's ability to continue making use of oil in doubt. As such, the U.S. has been working to adopt various forms of alternative energy in order to ensure that it does not fall into a veritable dark age in terms of electricity.
EPA requires 1.28 billion gallons of biodiesel be introduced to 2013 market
The EPA has determined that no less than 1.28 billion gallons of biodiesel will be introduced to the 2013 market. This aligns with the Energy Independence and Security Act of 2007, which sets a standard of 1 billion gallons of biodiesel to be added to the market from 2012 onward. The law also enables the EPA to adjust the volumes of biodiesel entering the market through review of environmental, market, and other energy-related factors. The EPA has examined these factors and has determined that its action on the matter is the best option.
Biodiesel standards could make the fuel more available
Biodiesel has a variety of uses but is most commonly used in transportation. This biofuel can be mixed with petroleum in order to create a cleaner burning fuel. The U.S. has shown interest in biodiesel for several years and this interest has begun to grow as the country's ability to support clean transportation has become more advanced. The EPA believes that its ruling will help make biodiesel more popular throughout the country and held curb emissions.