Faulty solar energy systems are being discovered in China
August 14, 2014
China is a leader in solar power, but faulty panels are causing troubles for the country's solar industry
China has become the world's leading investors in renewable energy and one of the top countries for solar energy, but the country's domestic solar industry could be facing significant turbulence soon. Defective photovoltaic modules and other technologies are being put to use to bolster China's solar energy capacity. These defective modules may not be able to produce as much electrical power as they are meant to, meaning that China could miss its renewable energy goals.
Many projects are failing to generate as much energy as they promised
Nearly 20 gigawatts worth of solar capacity was installed throughout the country by the end of 2013. According to the China General Certification Center, many of these installations have failed to generate electrical power at a level they were expected to. The organization examined many projects, most of which were owned and operated by government-backed solar companies. Some of these projects are large in scope, serving as utility energy suppliers.
China's energy grid may not be prepared for solar power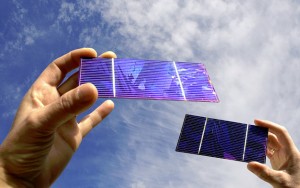 China has managed to surpass other countries in terms of solar energy capacity, but much of this capacity could be faulty. According to the China General Certification Center, defective solar panels are the reason behind the poor performance of some solar energy projects. These defective solar panels are not the only problem, however, as there may also be issues with how solar projects connect to China's energy grid. The country's energy infrastructure is not specifically designed to cater to renewable energy and, as such, cannot handle this electrical power in an efficient manner.
Country may have some serious issues to fix if it wants to continue finding success in renewable energy
Improving China's domestic solar industry may soon become a priority if the country wants to accomplish its renewable energy goals. It may be difficult and costly to replace faulty photovoltaic modules in projects throughout the country, but without such efforts the solar field is likely to face significant struggles in the near future. Making improvements to the national energy grid may also be necessary.