The first hybrid superyacht in the world has launched
February 2, 2015
The Savannah is one of the most innovative ships on water.
The world's first real hybrid superyacht, called Savannah, was recently launched by Netherlands-based Feadship (the prestigious yacht builder), and is a green alternative compared to the average superyacht, which burns roughly over 130 gallons of fuel every hour and even more than that when it's not idling.
Savannah is 30% more fuel efficient than other vessels the same size.
Feadship's five-story, 273-foot hybrid ship looks very similar to the average superyacht on the outside, complete with massive decks, a swimming pool and underwater lounge. However, a look at the hull reveals the major differences between this vessel and the average megayacht.
Savannah is equipped with an incredibly advanced power system. Instead of the normal two diesel engines, it only has one. In addition to the single engine, it has three diesel-electric generators and a group of huge batteries. All of these components enable the ship to be eco-friendly and 30% more fuel efficient compared to other superyachts of equivalent size.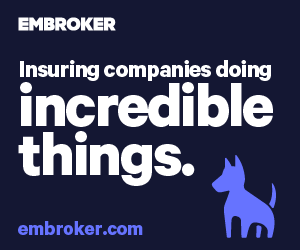 ---------------------------------------------------------------------
Clean Energy Quotes To Remember - "For example, a breakthrough in better batteries could supplant hydrogen. Better solar cells could replace or win out in this race to the fuel of the future. Those, I see, as the three big competitors: hydrogen, solar cells and then better batteries."
- Bob Inglis, Politician
---------------------------------------------------------------------
The technologies used on the hybrid superyacht are not new, but the way they have been combined is unique.
According to Ted McCumber, the owner's project manager, "It is not the individual technologies used on Savannah that are new in the yachting world – it is the way they have been combined." He added that "Feadship has leveraged on all the options available in the marine industry today to bring this hugely innovative system to completion."
What is exceptional, McCumber says, is having the option of choosing between "diesel, diesel-electric or fully electric." Furthermore, Savannah is the first ship of its kind in the world to run with a variable pit propeller and an azipull.
That being said, there is more to Savannah than its eco-friendly and efficient propulsion system, it also has aesthetic appeal. The exterior of the hybrid superyacht, which was created by both Feadship and CG Design, features glass and composite panels, which makes the boat look like a "floating superstructure". In addition, of its many structural highlights, one of its most notable is the underwater lounge. Not only can this area convert into a cinema, it also features a nine-meter swimming pool and offers plenty of fun and games for guests.