Fracking could create thousands of jobs in the UK
April 29, 2014
Hydraulic fracturing of shale gas reserves could lead to billions of investments in the UK.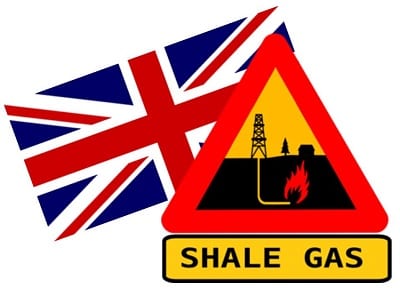 An Ernst & Young study that was commissioned by the United Kingdom Onshore Operators Group (UKOOG), which represents Britain's onshore gas and oil industry, estimates that the extraction of shale gas via fracking in the UK could lead to the creation of 64,000 jobs and £33 billion (roughly $55 billion) worth of investments.
Shale gas resources are believed to be abundant in the United Kingdom.
It is estimated that in northern UK, there is approximately 1,329 TCF (trillion cubic feet) of shale gas, which far exceeds the UK's annual 3 TCF gas consumption.
"We are building an industry in this country which will not only give the UK energy security and make a big contribution in tax revenues," the UKOOG's chief executive, Ken Cronin, told the Yorkshire Post. It "will also bring immense benefits to other industries and create sustainable, well-paid jobs," Cronin added.
British Prime Minister David Cameron also appears to be on board with shale fracturing and is supporting the process, believing it to be a way to significantly decrease energy bills and encourage job growth in Britain. Nevertheless, UKOOG has made it clear that the only way for Britain to establish the essential infrastructure required for this operation, is though billions of pounds of investments.
Fracking has created a lot of controversy in the UK and around the world.
Commonly called fracking, hydraulic fracturing is a technique that involves extracting resources (ex. shale gas) hidden deep beneath the earth's surface. This process involves drilling a well and injecting a mixture of water, sand and chemicals thousands of feet under the ground into tiny fractures in the rock to release deposits of gas contained within.
Environmental groups and activists around the world have repeatedly spoken out against the fracking industry, claiming that it is dangerous to the environment and to human health. The practice has been blamed for minor earthquakes and for contaminating local water supplies, among other negative effects.
In 2011, hydraulic fracturing was linked to numerous small earthquakes in the UK that occurred near Blackpool, with the biggest earthquake reportedly measuring 2.3 on the Richter scale. The operation was discontinued soon after.
After learning about the study, Greepeace UK Chief Scientist Dr. Doug Parr has stated that he would like the British government to focus more on developing renewable energy technologies instead of turning to practices like fracking.