Honda to showcase new hydrogen fuel technologies at event in Japan
October 9, 2014
Honda will attend an event to show off its new Smart Hydrogen Station and other technologies
Japanese automaker Honda has plans to showcase a full-scale mockup of its new Smart Hydrogen Station and associated technologies at an event being held later this week. The automaker has committed itself to the development of clean technologies and has become a strong supporter of hydrogen fuel. Honda was one of the first companies to commercially release a fuel cell vehicle. Though the availability of this vehicle is quite limited, Honda has been instrumental in promoting clean transportation.
Automaker to highlight the various aspects of life in a hydrogen society
During the upcoming event, Honda plans to highlight many lifestyle aspects concerning the future hydrogen society. The company will show these aspects through three themes: Generate, use, and "get connected." Generate will focus on Honda's new hydrogen fuel station, which is being designed to show off the technologies that will be used within the hydrogen infrastructure. The Station is meant to show people how they will be able to fuel their fuel cell cars in the future.
Honda will show how a fuel cell vehicle can be used to provide energy to a home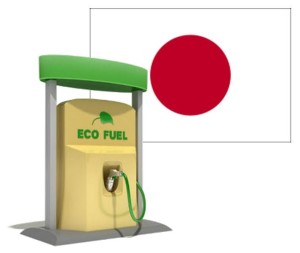 Under the "use" theme, Honda will introduce new technologies that will be used in future fuel cell vehicles. Honda's exhibit is expected to include a hydrogen-powered racecar and the company will highlight the performance of fuel cells and how they can be used in various aspects of transportation. The "get connected" theme will showcase numerous scenarios where vehicles are connected to daily life. This theme will highlight the ability of a fuel cell vehicle to provide electrical power to a home.
Fuel cells continue to gain ground as a clean transportation tool
Clean transportation has become a very prominent focus for the global auto industry. Many automakers are developing clean vehicles in order to comply with strict emissions regulations coming from numerous countries. Hydrogen fuel cells have become a popular tool for the auto industry's plans with clean transportation, but not all automakers are convinced that these energy systems are a viable investment.