Geothermal energy sector receives boost in China
October 28, 2014
Chinese oil giant seeking to commercialize geothermal power.
After spending around 1 billion Yuan (just over $163 million US), over the past few years to develop over 10 pilot geothermal energy projects on mainland China, the country's second largest producer of oil and gas, China Petrochemical Crop, is looking to commercialize the renewable resource.
Geothermal has the potential to partially replace coal-powered energy generation in large cities.
A Sinopec Star Petroleum researcher, Zhou Zongying, said that geothermal could probably be used to some extent instead of coal-fired electricity and heat generation in the nation's big cities. Sinopec Star Petroleum is the geothermal power development arm of China Petrochemical, which is the parent firm of China Petroleum & Chemical Corp.
During the China Mining conference, Zhou explained that "So far, geothermal energy's development has been limited by the high initial investment required, but as more local governments are imposing restrictions on coal-fired heat and power generation, geothermal energy will have more room for development."
Back in July, Beijing placed heavier requirements on emission reductions and this move put a lot of pressure on local governments trying to combat air pollution. One of the more ambitious green plans currently being pursued is replacing coal-fired heating boilers with alternative energy sources.
Although natural gas has been the primary replacement fuel, the trouble is that due to the fact that there is only a limited supply of this resource, only some of the coal-fired boilers could be replaced and it is not a permanent solution. For this reason, companies and governments are now considering other renewable energy sources that are showing promise.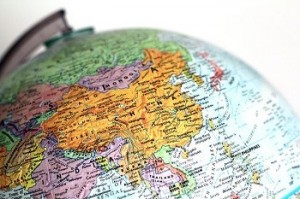 Tibet, Sichuan and Yunnan provinces are prime geothermal energy hot spots.
While geothermal energy projects can be costly to develop, Zhou said that when projects are set up in areas where good resources exist, the results have been reasonably profitable. In the provinces Sichuan, Tibet and Yunnan, temperatures can reach 250 degrees Celsius.
In 2013, Beijing created geothermal energy targets that would lead to 100 megawatts of yearly power production capacity and provide 500 million square meters of floor area of heating projects by the end of 2014.
The National Energy Administration designated Sinopec Star to lead China's geothermal power commercialization. Last year, the company established the National Centre for Geothermal Energy Research and Application Technology Promotion.