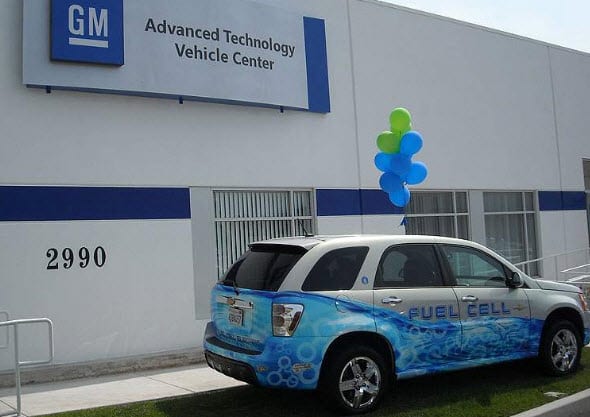 GM's CEO says fuel cells will not be practical until at least 2020
August 6, 2011
Despite throwing a huge amount of support behind hydrogen-powered vehicles, General Motors CEO Dan Akerson has not been won over by the promises of fuel cells.
The automaker has been backing hydrogen power in the same way that its competitors have: By producing commercial ready vehicles that will saturate the emerging fuel cell market. All that effort may be for naught, however, as Akerson believes fuel cell vehicles will not be a practical option until 2020.
Akerson asserted his views on fuel cells in an interview with CNN's Fareed Zakaria. In the interview, Akerson attests to the overall benefits of fuel cells buDan t notes that the cost of the technology is still too high. According to Akerson, "in the past two years, we reduced the price of the technology by $100,000. The car is still too expensive."
Infrastructure is another major concern, as there have only recently been efforts to establish a working hydrogen highway – a process that will take decades to complete.
Despite Akerson's views on hydrogen technology, GM is still forging ahead with plans to release fuel cell vehicles in 2014, along with most other automakers. The company also has ambitious plans to convert landfill gases into usable hydrogen fuel.
In the end, it is difficult to escape the allure of fuel cells because of what they mean for the environment, but their appeal is greatly diminished in their cost and the blatant lack of support in regards to infrastructure.