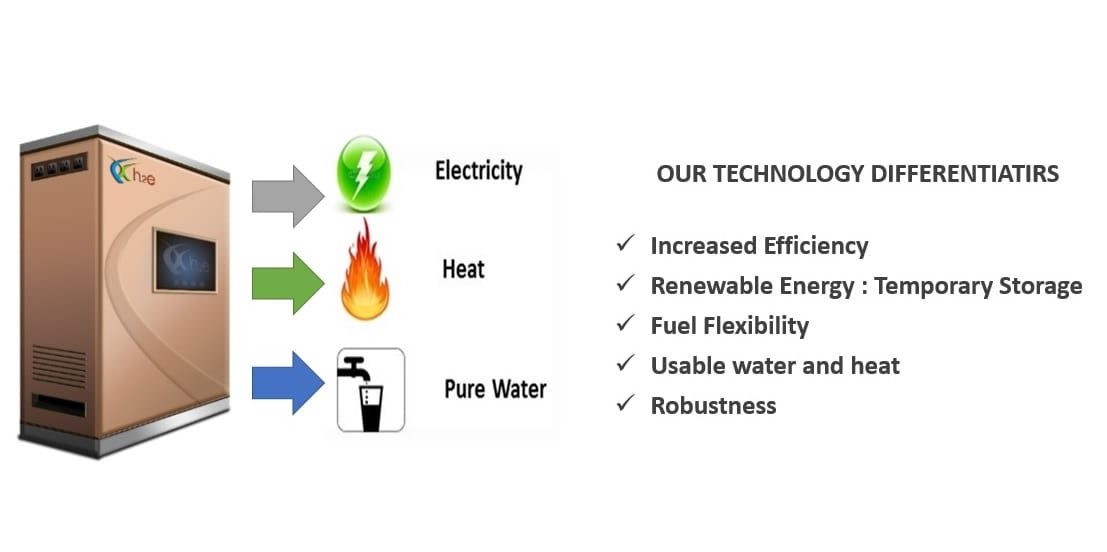 h2e Power uses solid oxide fuel cell tech to bring clean and affordable energy to all
July 30, 2018
The cleantech company is building a unique CHP system to generate clean power 24/7.
Indian cleantech company, h2e Power Systems Inc., builds combined heat and power (CHP) solutions using solid oxide fuel cell (SOFC) technology for the purpose of providing clean, green, reliable and affordable energy for all, including to those who live in rural areas.
Their CHP solutions based on SOFC tech delivers off-grid and grid-connected distributed power generation.
The cleantech company, which was founded in 2009, has created a fuel cell power module, h2e-HPM-1000, which utilizes unique solid oxide fuel cell technology developed by the German engineering experts of Fraunhofer Institute for Ceramic Technologies and Systems IKTS.
A solid oxide fuel cell is a highly efficient electrochemical device that transforms hydrogen and carbon monoxide from hydrocarbon fuels into electricity. SOFCs use dense solid oxide as electrolyte material and conducts negative oxygen ions from cathode to anode.
"h2e-HPM-1000 efficiently converts chemical energy of hydrocarbon fuel cells into high-grade electricity, useable heat and soft water," according to the clean tech company. Equipped with a hot water system, it effectively extracts heat for a variety of applications. It is highly efficient at lowering carbon emission and electricity bills, helping to provide energy security and energy independence for sustained growth and development.
The Bjurja solid oxide fuel cell solution brings 24/7 green power to farmers in India.
One of the goals of h2e Power's founder and CEO Siddharth Mayur is to provide clean energy and independence to people who live in rural parts of India, particularly famers. After searching for the best technology to achieve this goal, he and h2e co-founder Amarnath Chakradeo discovered that fuel cell technology was the most ideal for delivering on the promise of clean, green, reliable and potentially affordable 24/7 power.
The solution that was developed for farmers is known as the Bjurja system. It is a portable and mobile hybrid power system that combines both solar energy and fuel cell technology to deliver electricity, heating and cooling solutions. The trailer mounted solar-fuel cell hybrid solution has an integrated water-pumping solution and is capable of producing 24/7 clean, reliable and affordable electricity.
The company's fuel cell based solution produces 5 killowatts to 50 killowatts of power. It can run on different hydrocarbon fuels, including natural gas (PNG/CNG), liquefied petroleum gas (LPG) and onsite biogas. It can also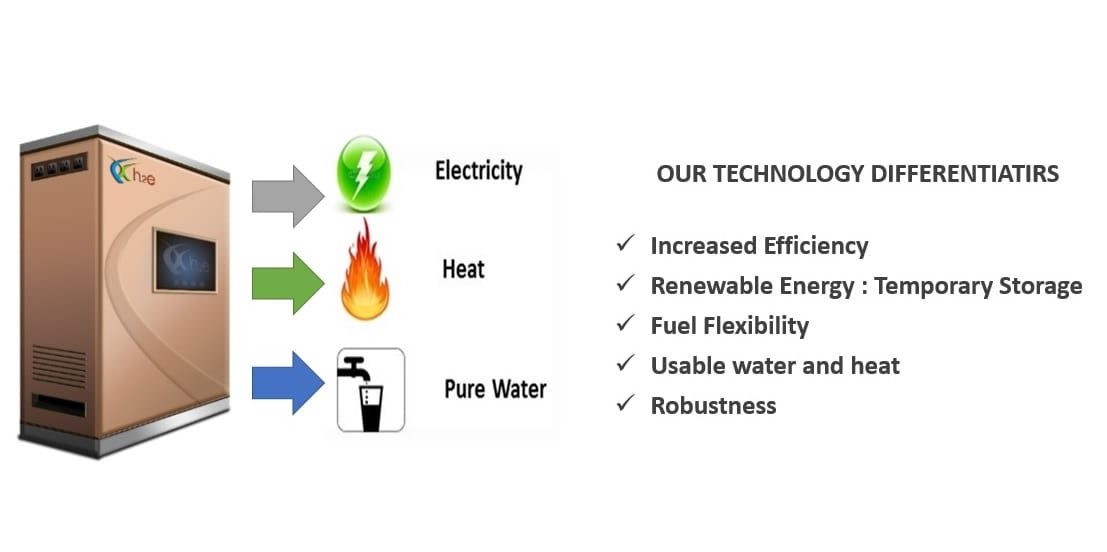 produce 3.5 liters to 4 liters of potable water daily and generates almost no emissions.
To date, h2e's integrated solid oxide fuel cell technology systems deliver solutions to the agricultural, residential and commercial sectors.