Hawaii becomes home to many fuel cell projects
December 7, 2016
State establishes itself as an active market for promising fuel cell projects
The United States has quickly established itself as a favorable market for hydrogen fuel cells, but fuel cell projects are finding particular success in one state: Hawaii. In a short period of time, Hawaii has become one of the most active states in the country in terms of fuel cell projects, according to a new report from the Department of Energy. Hawaii was the second state to receive fuel cell vehicles from Toyota and several companies are working to build new hydrogen stations there.
Companies work to promote fuel cell vehicles and help build infrastructure
Servco Pacific is one of the companies working to build a hydrogen infrastructure in Hawaii. The company is building these stations in Mapunapuna, a neighborhood in Honolulu. Servco Pacific is working with Toyota to increase consumer exposure to fuel cell vehicles and draw more support to the development of a comprehensive hydrogen network. The hydrogen stations coming from Servco Pacific will be the first open to the public in the state and are expected to begin operation in January of 2017.
Military has shown strong interest in fuel cell technology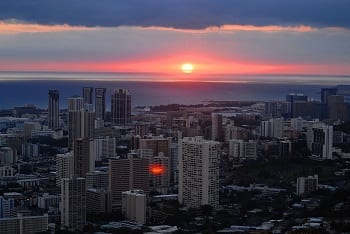 Beyond the fuel cell projects coming from private companies, the U.S. military has several projects concerning fuel cell technology underway in the state. The Marines already have their own hydrogen fuel station at one of their bases in Hawaii and fuel cell vehicles are being used at Joint Base Pearl Harbor-Hickam. Many of the fuel cell projects in the state come from outside of the military, however, with the state being home to half a dozen fuel cell projects that focus on the various aspects of this technology.
Efficient hydrogen production could be accomplished through the projects in Hawaii
Some very promising innovations may be coming to the fuel cell industry thanks to the projects taking place in Hawaii. Some of these projects involve making hydrogen production more efficient and less reliant on fossil-fuels. One such project, which came from Sandia National Laboratory, was recently completed. The project involved producing and delivering hydrogen in a refrigerated container, allowing the supply of hydrogen both on land and at sea.