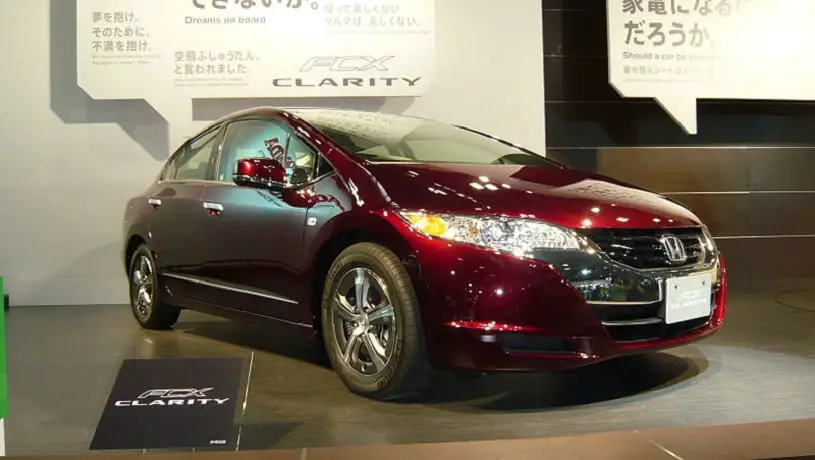 Honda Clarity Fuel Cell is attracting more attention as launch approaches
March 27, 2017
More information concerning the Clarity Fuel Cell is coming to light
Honda has revealed more information about its highly anticipated Clarity Fuel Cell vehicle. The new car has won praise from those that have tested it, with some dubbing the Clarity Fuel Cell the finest vehicle to be produced in Japan. The new vehicle is the first of three clean cars that Honda intends to release this year. The other vehicles will be a standard hybrid and a plug-in hybrid. The Clarity Fuel Cell, however, will be powered completely through the use of a hydrogen fuel cell system.
New vehicle features a more streamlined design
Much of the information concerning the Clarity Fuel Cell that has been released has to do with its design. Honda has made an effort to make the new vehicle somewhat more streamlined and visually appealing, while also providing some quality-of-life improvements, such as a larger passenger compartment. The vehicle is also equipped with Honda's standard technology features, such as smartphone integration, navigation, and a powerful sound system.
Clarity Fuel Cell vehicle may be the most efficient of its kind
Beyond design aesthetics, the vehicle has been developed to be highly efficient and offer high performance. The Clarity Fuel Cell's hydrogen system will allow it to travel some 366 miles on a single tank of fuel. By comparison, the next most efficient fuel cell vehicle, the Toyota Mirai, can travel 312 miles on a single tank of hydrogen. Honda has also equipped the Clarity Fuel Cell with a lightweight fuel cell system, which has helped improve efficiency.
Lease program aims to make new vehicle more attractive to consumers
Honda is also looking to make the new vehicle financially attractive to consumers. Initially, the Clarity Fuel Cell will be available for a 36-month lease for $2,848 down and $369 a month. Honda will provide drivers with their first $15,000 worth of hydrogen fuel, however, which will help them keep their Clarity Fuel Cell vehicles operational. It is estimated that driving the new vehicle will cost consumers approximately $1,132 over three years due to the terms of Honda's lease.