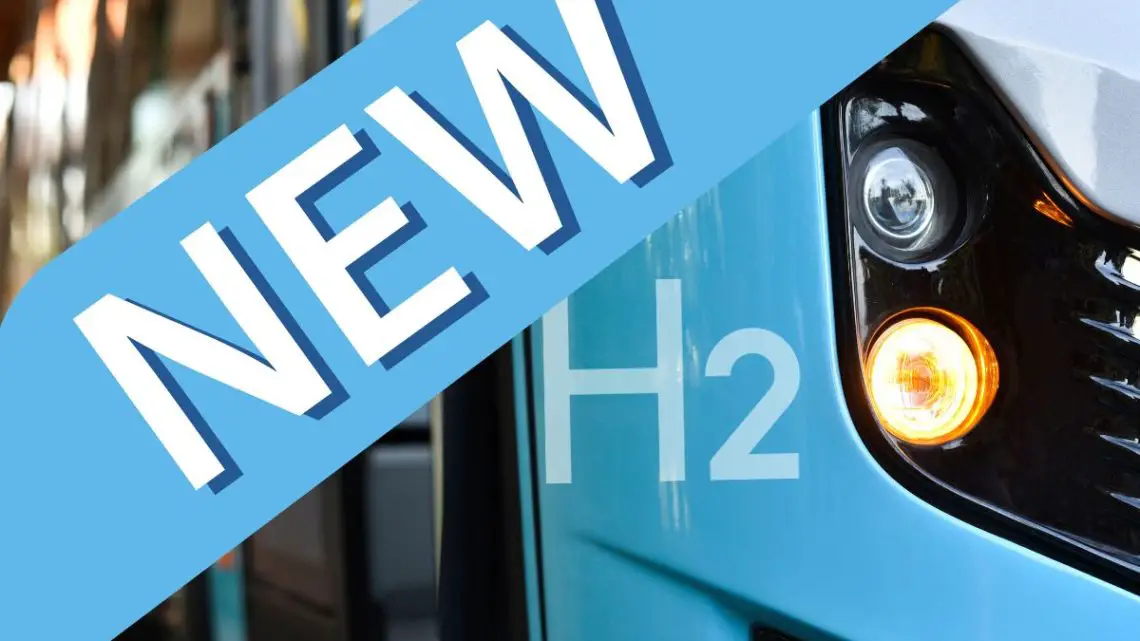 Hyundai and Iveco Unleash Ultra-Efficient Hydrogen Bus Model
October 13, 2023
The IVECO BUS E-WAY H2 was shown off at the Busworld trade show.
At Busworld 2023 in Brussels, Hyundai Motor Company and Iveco Group N.V. unveiled the first of a new type of hydrogen bus model known as the IVECO BUS E-WAY H2.
The new H2 city bus is 12 meters long with an advanced fuel cell system.
Developed by IVECO BUS, The E-WAY H2 is a low-floor city bus that has a length of 12 meters and is equipped with a 310-kilowatt e-motor and an advanced fuel cell system. The fuel cell system comes from HTWO, a hydrogen business brand of Hyundai Motor Group that specializes in fuel cell systems.
Iveco's new hydrogen bus features four hydrogen tanks. Together they store a combined 7.8 kilograms (kg) of hydrogen. The bus also features one 69-kilowatt hour battery pack. This battery pack comes from FPT Industrial, which is an Iveco Group brand that specializes in powertrain technologies.
As for its driving range, the vehicle can travel up to 450 kilometers (279.6 miles) under normal operating conditions.
The hydrogen bus is impressive for its optimal hybrid charging.
Perhaps the most notable aspect of the E-WAY H2 is that it allows for hydrogen refueling and plug-in battery charging. As such, this hybrid mid-power concept not only optimizes the way the bus is charged but also aids the on-board battery pack and fuel cell system to achieve the highest possible efficiency and durability.
This new model joins the IVECO BUS zero-emission solutions for cities and expands the range of clean public transportation vehicles, a range that already includes last generation battery electric vehicles. The hydrogen bus will be produced in the IVECO BUS plants in Annonay, France and Foggia, Italy.
Iveco and Hyundai are committed to accelerating the transition to net zero transport.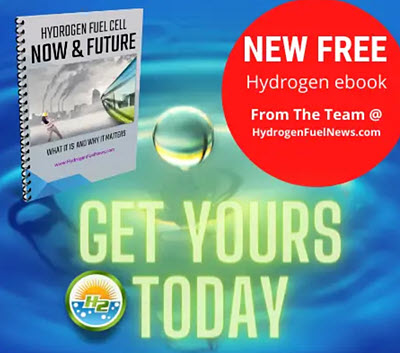 The new hydrogen bus is another result of the collaboration between Iveco Group and Hyundai motor that was formed in March 2022. It is further proof of the companies' dedication to speed up the transition toward net zero carbon mobility and transport.
"We are proud to present our hydrogen-powered E-WAY H2," said Domenico Nucera, President, Bus Business Unit, Iveco Group. "This exciting milestone on our sustainability journey is an outcome of our successful collaboration with Hyundai Motor Company and shows that by combining our strengths, we can foster a people transportation system that is environmentally friendly, helps to fight climate change and creates a healthier future for generations to come."
Another Noted Boost for Green Transportation with Hydrogen Bus Sales This Week
The recent news about Ballard Power Systems receiving substantial orders for hydrogen fuel cell engines from Solaris Bus & Coach is a clear testament to the growing traction of hydrogen buses in the transportation sector. The order, which includes engines for 127 buses to be deployed in Bologna, Italy – the largest deployment of fuel cell city buses in Europe to date – signifies the expanding acceptance and adoption of this zero-emission technology.
Additionally, Ballard's receipt of orders for another 50 modules to power Solaris fuel cell buses in Germany and Italy further underscores this trend. With initial deliveries slated for 2023 and the rest expected to ship between 2024 and 2026, it's evident that the demand for hydrogen fuel cell buses is on an upward trajectory. This development aligns with the global push towards cleaner and more sustainable modes of transport, positioning hydrogen buses as a viable solution for the future of public transit.
Hydrogen Bus in Extreme Weather…
H2 Bus Demand
Hyundai and Iveco Group introducing their innovative hydrogen bus model, and Ballard Power Systems securing a landmark order from Solaris Bus & Coach. These developments not only highlight the growing demand for zero-emission transportation solutions but also demonstrate the increasing viability of hydrogen as a sustainable fuel source for public transit systems. As more cities across the globe seek to reduce their carbon footprints, the emergence of efficient, durable, and long-range hydrogen buses offers a promising path forward. The commitment of companies like Iveco, Hyundai, and Ballard Power Systems to accelerating the transition to net zero transport is paving the way for a greener, healthier future for urban mobility.
Ready to test your knowledge on the most abundant element in the universe? Take our fun and engaging Hydrogen Quiz now!