Hydrogen fuel cell developer support Japanese initiatives
February 6, 2015
Japan continues to show strong favor for hydrogen fuel and its use as a primary form of energy
Japan is showing more support for hydrogen fuel cells, especially in the residential sector. The country believes that hydrogen could be one of the most prominent energy sources in the future and the Japanese government has been working to cultivate a hydrogen society. HyperSolar, a developer of fuel cells that leverage solar energy, has shown support for Japan's latest initiatives in the hydrogen sector, and the company notes that more must be done to reduce the overall cost of fuel cells and hydrogen fuel production.
HyperSolar to develop new technology that could be used for residential power
HyperSolar is currently developing new technology that it suggests can be incorporated into large-scale commercial projects and serve as a residential energy solution. HyperSolar suggests that the residential sector represents an untapped market for fuel cells. These energy systems have become quite popular in the auto industry, and are now being used to power a new generation of clean vehicles. They have also been used somewhat extensively for commercial projects, but are relatively rare in the residential space.
New technology will use solar energy to produce hydrogen fuel for fuel cells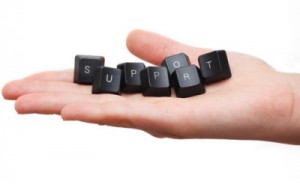 HyperSolar's efforts are being focused on developing low-cost solutions that can use solar power to produce hydrogen. The company has extensive experiencing in developing such energy systems. Many of HyperSolar's energy solutions involve using solar power to produce hydrogen for fuel cells, which use the hydrogen to produce electricity. The company suggests that using solar energy is a much more cost-effective and efficient way to produce hydrogen fuel, with this production method also being environmentally friendly.
Japan aims to have 10% of all households powered by fuel cells by 2030
The Japanese government has a plan to install some 5.3 million fuel cell units throughout the country's residential sector by 2030. These energy systems would provide electrical power for approximately 10% of all Japanese households by that time. Such an initiative is likely to bring Japan one step closer to achieving its goal of establishing a functioning hydrogen society that is reliant on fuel cells.