Hydrogen fuel cell maker wins approval of German government
January 23, 2014
Proton Power Systems makes progress in Germany with its fuel cells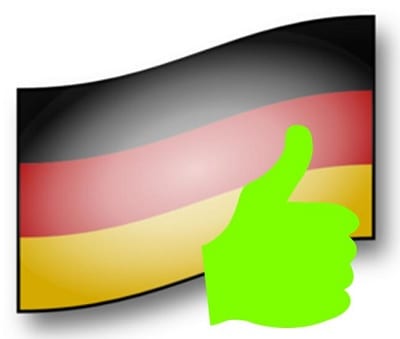 Proton Power Systems, a leading developer of hydrogen fuel cells, has announced that it has received approval from the German government concerning its HyRange Fuel Cell System. This approval allows the technology to be used for road service vehicles. The use of fuel cells is somewhat limited in some parts of Europe, preventing them from being widely used in transportation. Germany's approval provides an opportunity for Proton Power Systems to expand the availability of their fuel cell systems and further promote clean transportation.
Approval allows fuel cells to be used for commercial purposes and government vehicles
The approval from the German government may open up new opportunities for the commercial application of fuel cells. Fuel cells have been used for commercial purposes in the past in some industries, but their commercial use has yet to become mainstream in Germany. Fuel cells have become quite popular in transportation and these energy systems are beginning to find their way into government vehicles.
Germany to have 400 hydrogen stations open by 2023
Germany is among several European countries that is working to become more environmentally friendly by adopting renewable energy. The country has become a leader in solar power and other forms of clean energy, but has been sluggish in its adoption of hydrogen fuel. Currently, the country is home to 15 hydrogen fuel stations that are open to the public. Several more fuel stations are expected to be opened in the coming years. By 2018, Germany plans to have 100 operational fuel stations open, with another 300 being opened by 2023.
Demand for fuel cells is on the rise in Germany
Proton Power Systems believes that its HyRange Fuel Cell System can meet the needs of public transportation vehicles as well as light duty vehicles. Buses that run on hydrogen fuel are becoming more common in Germany and have helped cut down on the costs associated with public transit. Light duty vehicles, such as fork lift trucks, are also becoming a prominent host for fuel cells. The demand for these energy systems in Germany is on the rise, especially as their commercial applications become more pronounced.