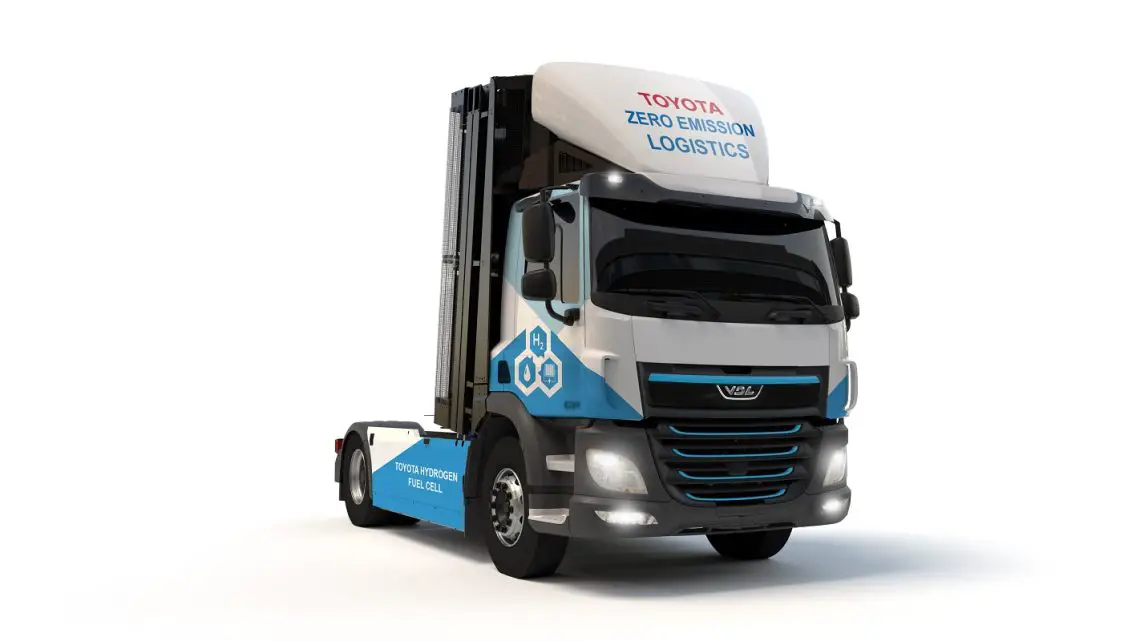 Toyota and VDL Groep to convert heavy-duty vehicles into hydrogen fuel cell trucks
May 16, 2023
The companies have partnered to speed up the decarbonization of the road logistics sector.
Toyota Motor Europe (TME) and Dutch VDL Groep have teamed up to covert VDL's existing heavy-duty trucks into hydrogen fuel cell trucks using Toyota's fuel cell modules, with a goal to accelerate decarbonizing the road logistics sector while also breaking into Europe's zero-emission heavy duty H2 trucks market.
Toyota sees significant potential in using H2 trucks to decarbonize its logistic routes.
Toyota Motor Europe seeks to achieve its full carbon-neutral strategy by 2040, and speeding up the decarbonization of the road logistics sector with hydrogen fuel cell trucks is an important factor in achieving this goal.
H2 trucks can be quickly refuelled – as fast as diesel – and hydrogen systems have a lower mass, which allows for a heavier payload. This can make them essential for transport with high utilization and key contributors in evolving sustainable infrastructures around key routes in Europe.
"We are excited to begin this project with VDL Groep, as it will allow us to further decarbonise the long-haul transport of our components, vehicles and service parts," said Leon Van Der Merwe, VP Supply Chain Toyota Motor Europe, in a recent TME news release.
The first of the hydrogen fuel cell trucks will be ready by summer 2023.
VDL Special Vehicles (a part of VDL Groep), a specialist in the field of battery electric and hydrogen solutions for on- and off-road vehicles, will build the first hydrogen truck by this summer. Following this first fuel cell truck, the companies will produce and assess more hydrogen fuel cell trucks on TME logistics routes in the fall.
The project will combine knowledge on how to deploy fuel cell trucks. This will further support the company's long-term goal of lowering Toyota's carbon footprint and decarbonizing logistics with vehicles other than passenger EVs.
"Heavy-duty trucks will remain an important pillar within our multimodal strategy, and the introduction of zero-emission trucks, equipped with our Toyota fuel cell modules, will have a strong impact on the overall carbon reduction of our logistics," added Van Der Merwe.
This new truck project is one among many H2 projects for Toyota.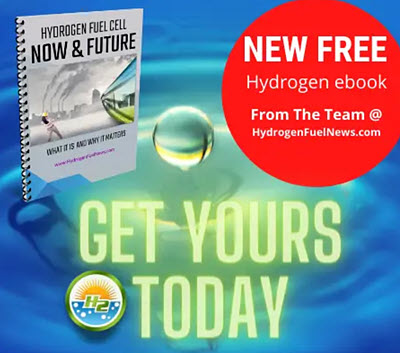 The hydrogen fuel cell trucks project Toyota has in partnership with VDL Groep is only one of many H2 projects that the automaker has put into place with multiple partners. Other projects Toyota has in the works for the purpose of speeding up the transition toward a hydrogen economy include those for light commercial vehicles, buses, trains, and boats.
Toyota believes that fuel cell trucks have a key role to play in the growth of the wider European H2 ecosystem. These trucks can strongly support the decarbonization of transport as well as an ecological energy transition.
Ready to test your knowledge on the most abundant element in the universe? Take our fun and engaging Hydrogen Quiz now!