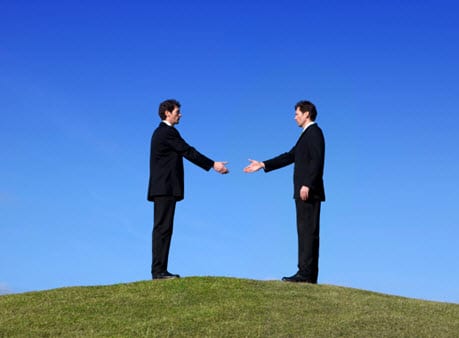 Hydrogen fuel cells may benefit from new partnership in Germany
April 17, 2013

German companies come together to promote hydrogen fuel cells
Germany's Hoppecke Batterien, the largest manufacturer of industrial battery systems in Europe, has partnered with Truma Geratetechnik, a supplier of comfort systems for motorhomes and caravans. Through this partnership, the two companies will work in the field of grid-independent energy systems, with a keen focus on hydrogen fuel cells. Fuel cells have become an ideal candidate for grid-independent endeavors because of their ability to produce large amounts of clean energy and their acclaimed durability.
Partnership will see the expansion of fuel cells
Truma will be providing the hydrogen fuel cell technology needed for the partnerships endeavors. Truma's fuel cells can generate hydrogen fuel by reforming other gases and then uses this hydrogen to generate electrical power. The fuel cells produce no carbon dioxide emissions, generating only heat, water vapor, and oxygen as a byproduct of the energy generation. Truma notes that its hydrogen fuel cells will be able to provide constant, on-demand electrical power no matter the condition.
Hoppecke aims to diversify through hydrogen
Focus on hydrogen fuel is part of Hoppecke's new strategy to expand its energy portfolio. The company primarily exists in the battery sector, which is beginning to give ground to the growing support hydrogen fuel cells have begun acquiring. Fuel cells are not reliant on batteries as they can produce electrical power on-demand in an efficient manner. This energy could be stored in batteries, of course, but fuel hydrogen itself is sometimes considered an effective energy storage method as it can store more potential energy than is required to release this energy from hydrogen.
Partnership may establish stronger foothold for hydrogen fuel in Europe
Fuel cells will be a new component to Hoppecke's business. With Truma's help, the company will be able to promote hydrogen fuel cells throughout its massive consumer base, exposing companies both large and small to the capabilities of these energy systems. Fuel cells already have a somewhat favorable reputation in Germany and this may begin to spread throughout the whole of Europe in the near future.