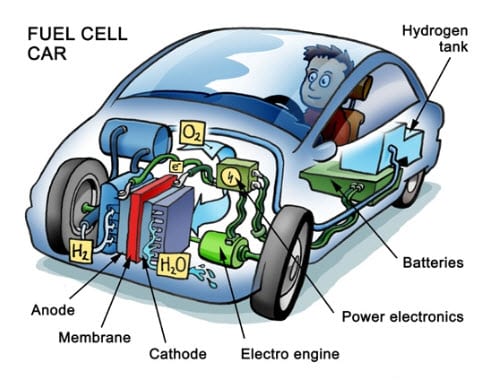 Hydrogen Fuel Cells
December 15, 2012
How Hydrogen Fuel Cells Work…

 
Fuel cells are devices that are capable of converting chemical energy acquired through a certain type of fuel into usable electricity. The most common type of fuel used in this process is hydrogen. Hydrogen fuel cells are not a new technology, as some would suggest. The technology first appeared as a concept in 1838, developed by German scientist Christian Friedrich Schonbein. In 1839, the first fuel cell was publicly demonstration by Welsh scientist Sir William Robert Grove, who based his work on that of Schonbein's.
Since fuel cells were first developed, they have come to take many forms. Some of these energy systems use methanol as a fuel source to generate electricity, while others use organic waste. The common thread linking all fuel cell systems together is their capability to produce large amounts of clean energy. Despite their potential to produce large amounts of electricity, fuel cells have been shunned for decades due to technological shortfalls that made them vastly inefficient. Only over the past few years has fuel cell technology reached the point where the energy systems can be considered viable.
Fuel cells produce electricity through an electrochemical process.
Though there are various types of fuel cells available in the world today, most follow a somewhat straightforward design. Typical fuel cells are made up of three segments: Anode, electrolyte, and cathode. Two chemical reactions occur within a fuel cell, the results of which are based on the fuel that is used for the energy system. The electrolyte that is used in a fuel cell is highly dependent on the type of fuel cell it is. If hydrogen is used as a fuel, the anode acts as a catalyst that is capable of turning the fuel into electrons and ions. Next, the cathode converts the ions into the fuel cell's waste produce, which is typically water vapor, while also using the electrons to generate an electric current.
For years, fuel cells have been used as industrial power systems. Since about 1980, hydrogen fuel cells have been growing in popularity in the auto industry. Most of the world's major automakers are now planning to commercialize hydrogen-powered vehicles that are equipped with small, yet powerful fuel cells. Backed by the interest of the auto industry, fuel cells are also beginning to enter into oth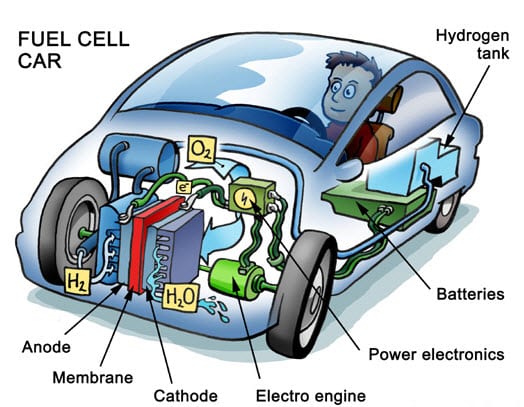 er industries and finding more support as a residential energy system.
The fuel cell industry is poised for promising growth, largely due to the support that these energy systems are seeing in many industries. According to the Fuel Cell Today Industry Review 2012, 2011 was one of the most lucrative years the industry has seen, with global shipments growing by 39% over what they had been in 2010. The report suggests that this growth will continue well into the future, meaning that the fuel cell industry may be poised to play a major role in the global energy economy.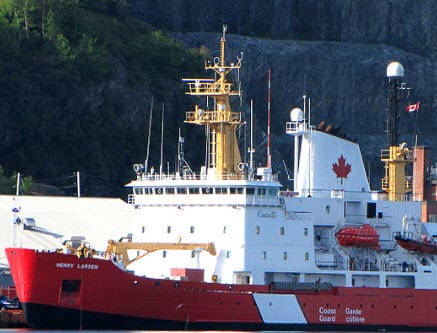 Hydrogen fuel cells coming to Canadian Coast Guard ships
October 1, 2012

*This is not a hydrogen fuel ship
New ships to be equipped with hydrogen fuel cells
The Canadian Coast Guard is set to get a series of new hydrogen fuel cells to power three offshore science vessels. The Canadian government has issued a call for the design of these fuel cells. The government plans to provide $332,000 for an initiative that will be responsible for examining the viability of integrating hydrogen fuel cell technology into new ships. The new fuel cells will help the Coast Guard become more environmentally friendly, which aligns with the Canadian government's efforts to break free from fossil-fuels.
Government plans to boost its use of clean technology
The three offshore science vessels are meant to replace four Coast Guard ships that are currently stationed in the Atlantic and Pacific Oceans. The science vessels are part of a new fleet of ships being developed through a $33 billion project announced by the Canadian government last year. The initiative aims to spur the use of clean technology in new ships. Hydrogen fuel cells have become a popular option because they produce no harmful emissions and can generate a large amount of electricity.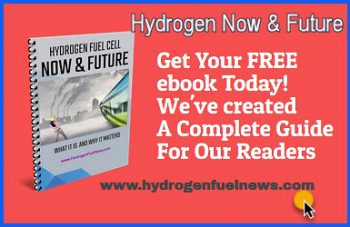 Use of fuel cells could have promising economic implications
The University of Victoria's Zoumin Dong, a professor of mechanical engineering, has praised the Canadian government's move to adopt hydrogen fuel cells for its new Coast Guard ships. Dong notes that the fuel cells will have obvious environmental benefits and help ships perform more efficiently, but he also suggests there could be serious economic benefits from the adoption of fuel cells as well. The professor suggests that making use of hydrogen fuel cells opens up the market for new commercial opportunities. Fuel cell manufacturers from all over the world are expected to show interest in Canada's growing support of hydrogen fuel, and many of these companies may be looking to make the country their new home.
New ships to begin being built in 2013
According to the federal government, construction of the new Coast Guard ships is expected to begin in 2013. These vessels will be designed and built with hydrogen fuel cells in mind. These fuel cells are expected to account for the entirety of the energy demand of these ships. Other ships are scheduled to be built which incorporate hybrid energy systems.