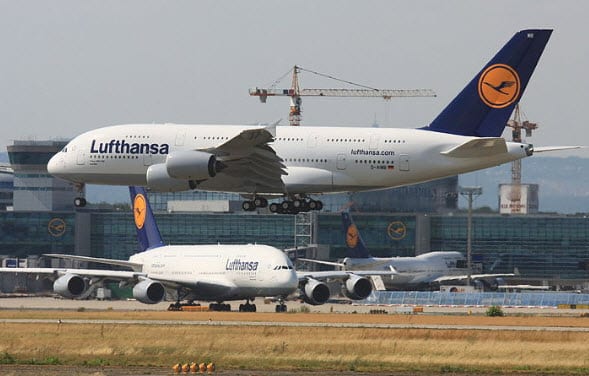 Lufthansa sets sights on biofuel
October 2, 2012

Lufthansa teams with Algae.Tec for new biofuel project
Lufthansa, Europe's largest airline, has long held a keen interest in sustainability and what that concept could mean for the future of aviation. In the past, the airline has experimented with hydrogen fuel. Though these experiments continue to some degree today, the airline is now shifting focus to biofuels. Lufthansa has entered into an agreement with Algae.Tec, a company specializing in biofuel production. Together, the two companies will work to incorporate biofuels into the aviation industry.
Project will establish new biofuel production facility
Through the agreement, Algae.Tec is tasked with the development of a large, algae-based jet fuel production facility that will find a home in Europe. The facility will be responsible for the production of biofuel, which will then be converted into the jet fuel used in Lufthansa's planes. Specific details concerning the size4 and capabilities of the facility have yet to be revealed, but Lufthansa suggests that it will be the largest facility of its kind in the world and will be capable of providing much of the fuel the airline's planes use on a daily basis.
Fuel produces at the facility will meet EU regulations
Lufthansa will be responsible for funding the project while Algae.Tec will be responsible for its various other aspects. As per the agreement between the two companies, Lufthansa will purchase at least 50% of the biofuel produced through the new facility at a pre-determined price that has not yet been revealed. The biofuel produced through the facility, which will come in the form of algae crude oil, will meet with the regulation established by the EU Renewable Energy Directive.
Biofuels beginning to hold more weight in the aviation industry
Biofuel is becoming more popular in the aviation industry and may be what airlines need to meet new emissions regulations taking root all over the world. The use of biopfuels could help airlines like Lufthansa break away from fossil-fuels, thereby lowering emissions and reducing the costs associated with such fuels.