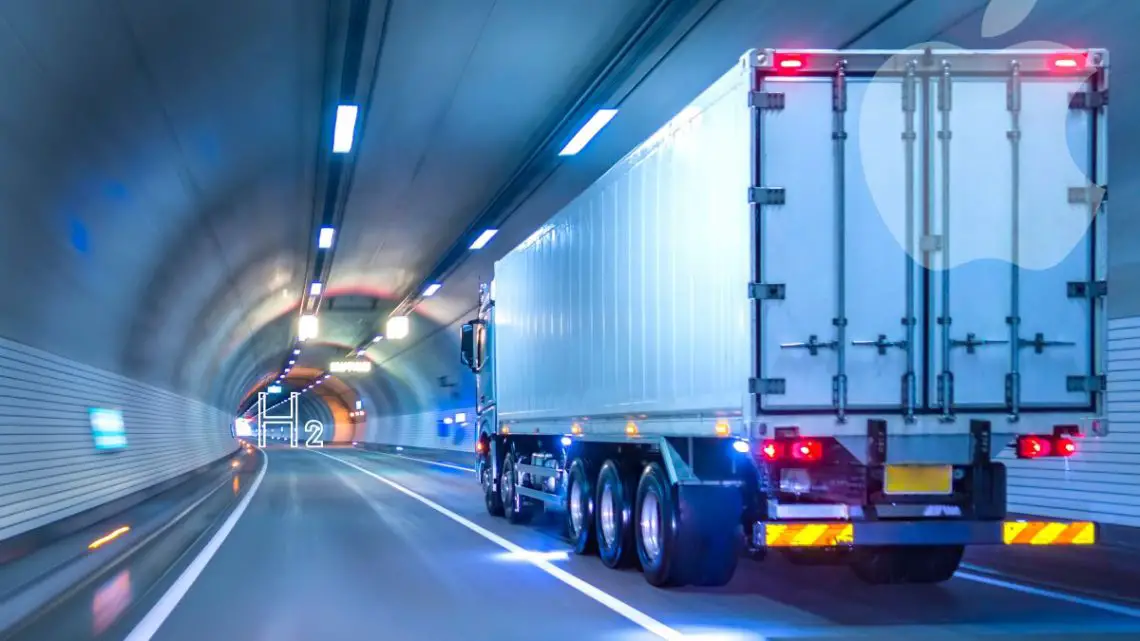 Transport will be the most popular hydrogen fuel application worldwide by 2030
April 10, 2023
The results of the latest HFN poll predicted that transportation and passenger vehicles will lead the way.
Hydrogen Fuel News recently released the results of the latest reader poll, revealing the way people view the most common applications for H2 in the near future.
It's easy to see that HFN readers see H2 as most promising in transporting people and goods worldwide.
The poll ran for 30 days and received 2,193 responses from 113,282 potential respondents. It asked the question "In the next 5 to 10 years, what sector do you think hydrogen will be the most popular worldwide?"
Transport – trucking in particular – was by far the most popular response, with 38.1 percent of voters (837 respondents) choosing that option as the most popular use for hydrogen fuel within the next five to ten years. It isn't difficult to understand why this was such a popular choice, as hydrogen news headlines regularly show new developments in H2 technology for trucking, and a growing number of companies are testing the vehicles or are already adding them to their fleets.
After transport trucks, passenger vehicles are expected to be the most popular hydrogen fuel application.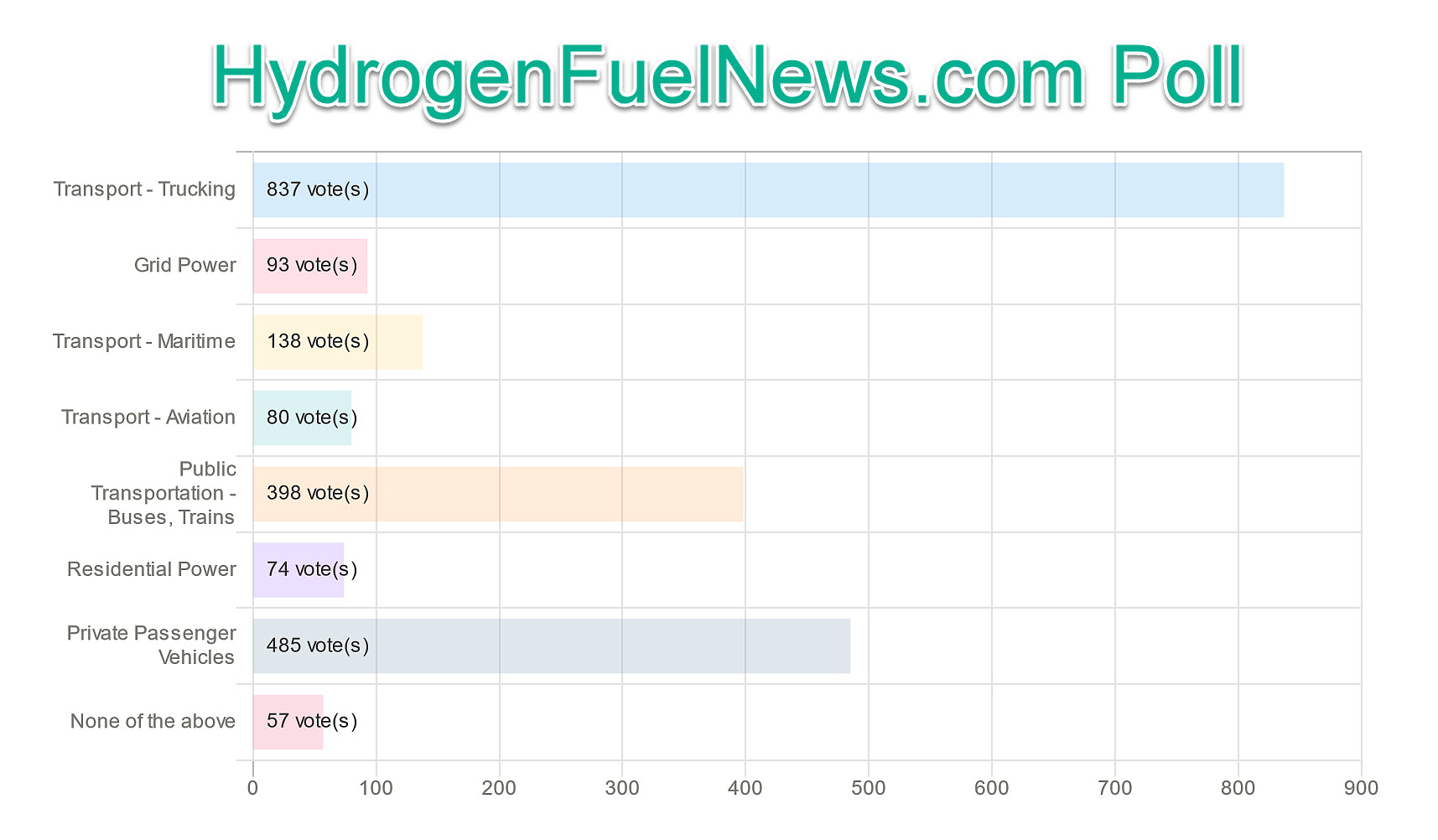 The application that took second place as the most popular use H2 is expected to have in five to ten years was passenger vehicles. In this poll, 485 respondents (22.1 percent) said they felt that cars, SUVs and other passenger vehicles would soon represent the top use for H2. This was followed by public transportation (such as buses and trains), which received 398 votes (18.1 percent).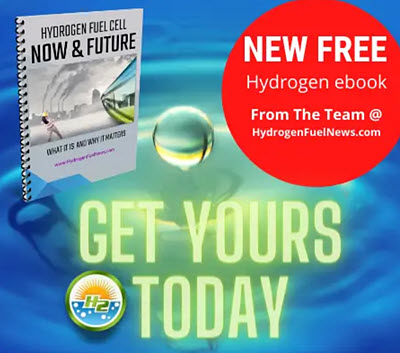 Other areas where survey participants believed hydrogen fuel would play an important role within the next five to ten years included maritime transport with 138 votes (6.3 percent), grid power at 93 votes (4.2 percent), aviation transport with 80 votes (3.6 percent), residential power with 74 votes (3.4 percent), and "none of the above" took 57 votes (2.6 percent).
Transportation wins
Overall, transportation of all forms by far took the largest percentage of the votes in the Hydrogen Fuel News poll. Transportation in all forms received a total of 1,938 votes from the survey participants, representing 88.4 percent of the total votes.
Join in the conversation – See Below: