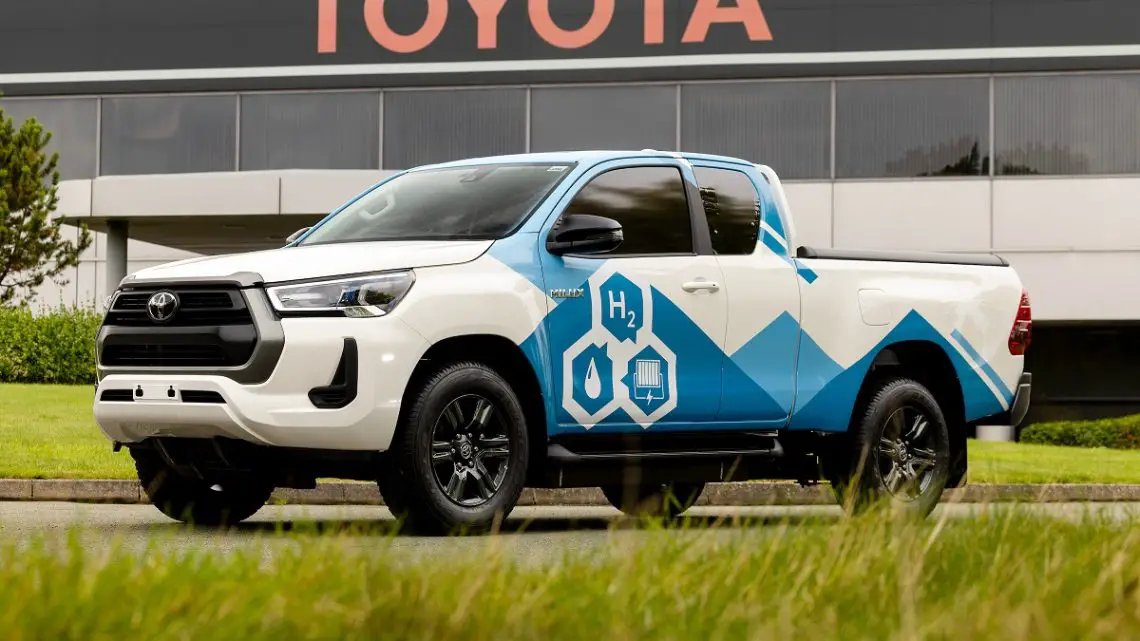 Toyota reveals ground-breaking hydrogen fuel pickup
September 6, 2023
The first prototype hydrogen fuel cell electric Hilux was unveiled in England.
Toyota has debuted a prototype of its hydrogen fuel pickup at its UK vehicle manufacturing plant. The unveiling of its hydrogen fuel cell electric Hilux is another milestone the company has reached on its road toward a zero-carbon future.
The hydrogen-powered Hilux was developed in England.
According to a recent Toyota Europe announcement, the hydrogen fuel pickup was unveiled at Toyota Manufacturing UK's vehicle plant in Derby, England. This plant is also where the hydrogen fuel cell electric vehicle has been in development as part of a joint project with consortium partners supported by funding from the UK Government. The consortium members include Toyota Motor Manufacturing UK (TMUK), Ricardo, ETL, D2H Advanced Technologies, and Thatcham Research.
TMUK and Toyota Motor Europe kicked off the Hilux hydrogen fuel pickup project in early 2022 by undertaking a feasibility study. From there, funding was gained from the UK Government via the Advanced Propulsion Centre. After this point, an intense design and development program began on July 1st, 2022, with the consortium partners and additional support from Toyota Motor Corporation.
Prototype construction started on June 5th, 2023 and the first vehicle was completed three weeks later. This prototype is the first of 10 that will be built by the end of this year. Each H2 Hilux prototype will undergo rigorous testing to ensure the vehicles' safety, functionality, durability and dynamic performance meet the high standards required of a production model.
The hydrogen fuel pickup uses core elements from the Toyota Mirai.
The hydrogen fuel pickup is equipped with a new powertrain that uses core elements from the Toyota Mirai hydrogen car. When the pickup is driven, the fuel cell generates no tailpipe emissions except pure water.
The hydrogen used by the vehicle is stored in three high-pressure fuel tanks, with the expected driving range of the prototype Hilux to be over 600 km (372.8 miles). The H2 pickup's hybrid battery stores the electricity produced by the on-board fuel cell. To avoid loss of cabin space, this battery is located in the vehicle's rear load deck.
The Hilux is a brand with an exceptional reputation.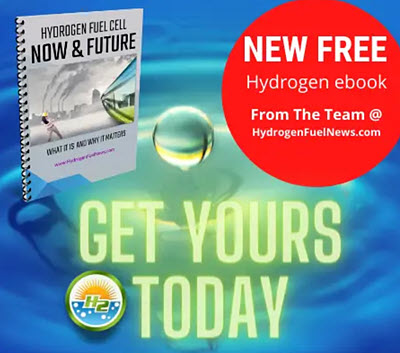 Well known for its outstanding reliability and durability, the Hilux is "a global icon of the Toyota brand". The development project has explored how the Hilux' exceptional qualities could be maintained and combined with a new fuel cell electric zero-emission powertrain.
The hydrogen fuel pickup is part of Toyota's multi-path strategy for achieving carbon-free mobility. This strategy of Toyota's includes diverse powertrain solutions such as hydrogen fuel cell electric, battery electric, hybrid electric and plug-in hybrid electric, to accommodate a wide range of the company's global users' needs and operating environments.
Ready to test your knowledge on the most abundant element in the universe? Take our fun and engaging Hydrogen Quiz now!